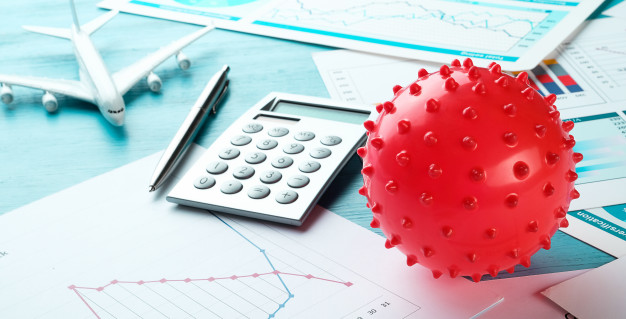 There is no comparison between the 2008 economic crisis and the 2020 Pandemic crisis that the world is going through. Rather, coronavirus has given a shock to the global economy that is very similar to the great depression of 1929. Alike 1929, this economic crisis is also expected to bring forward certain challenges including demographics, debt, and disinflation.
According to a recent report by the World Economic Forum, "Comparison between the coronavirus crisis and the global systemic crisis of 2008 is inevitable, but seen through the lens of exogenous and endogenous risk they are quite different."

Moreover, the 2020 pandemic is a public health emergency when human interaction remains dangerous. Hence, until this situation eases business can actually not return to normal functionality. The 'normal' prior to this won't be normal anymore as people will now be scared of going to any crowded place.
2008 crisis was a deep fed weakness of the financial industry that included poor advice and faulty assessment of risk structured towards credit products, misleading bank capital, excessive maturity mismatches, regulatory fragmentation, wide-ranging regulatory arbitrage as well as huge off-balance sheet liabilities. Hence, that was a case of an acute lack of liquidity and demanded a solution focusing on the financial system, which was enough to recover. On the other hand, in the case of COVID-19 crisis, a solution focused only on the financial system is not enough. The problem is far beyond the financial system. Any law or regulation used to solve 2008 downturn won't be enough to solve the current shock that economies are going through.
Shops, services and business, or in short the real economy, have been locked by the regulatory bodies of the state to avoid contagion of disease. With lockdown being effective for more than 1 week now economists see economic contagion spreading rapidly than the disease.
In addition, the economy is run by a group of people that includes employees, shopkeepers, traders, and businessmen but with coronavirus fears, the real economy is unable to come together and run the financial economy. Besides, the most developed economies across the globe, aren't in the situation to find a solution of saving their finances as at this point in time. One of the major challenges the world is going through is -- to save humans. The situation is going to be severe and the world might end up in "The Great Depression-II," but history is evident that the world can together overcome the crisis.
In a nutshell, the problem to the current crisis can only be solved after the spread of contagion comes in control. And this time economists and financial experts alone won't be able to save the economy from 2020 shock, but technologists, scientists and biotechnologists together can.