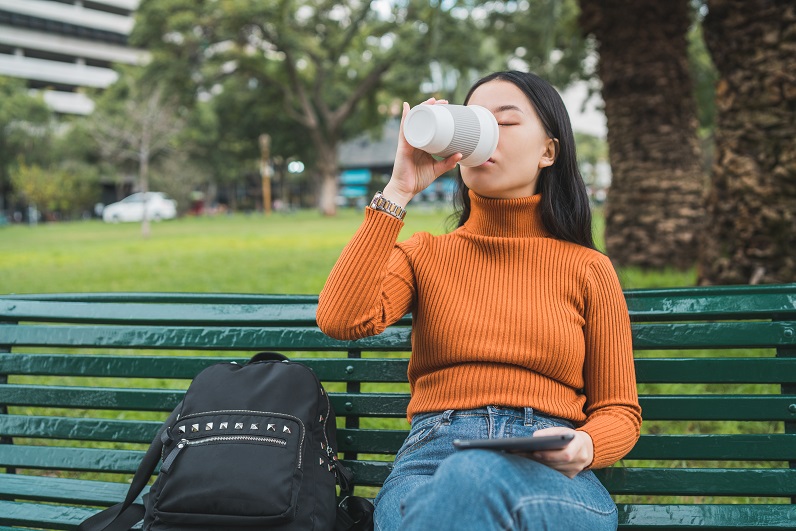 Coffee is one of the most consumed beverages across the world. There is an upsurge in the popularity of coffee among the young population, especially in countries such as India, China, and the Philippines, which fuels the demand for coffee beans.
The Asia Pacific region is expected to gain a significant share in the global coffee beans market owing to the increasing popularity of different coffee products among the consumers in the region. The number of coffee cafes and coffee outlets are increasing in countries such as India, Thailand, the Philippines, and Indonesia is contributing to the coffee beans market. The climate, along with the geographical location of Southeast Asia are quite ideal for coffee cultivation. It is the region's coffee culture and expertise in coffee production have contributed to the emergence of the thriving coffee industry in this region.
Some of the Southeast Asian countries have become coffee exporting giants, including Indonesia, Vietnam, and Laos. Thailand is also attracting business and investments owing to its increasing coffee demand. The Philippines is determined to revive its coffee industry in order to target niche markets and the growing domestic demand for speciality coffee. Vietnam is also the second-largest coffee exporter across the world after Brazil. In the year of 2017, total coffee production accounted for 29,500,000 bags of 60kg weight, followed by Indonesia with a total production of 10,902,000 Bags.
The reasons behind this increase in coffee consumption include improvement in coffee quality through the selection of different varieties, improvement in agricultural practices and the creation of speciality shops. According to a report by The Insight Partners, the coffee Beans market was valued at US$ 25,591.7 million in 2018 and is projected to reach US$ 41,962.4 million by 2027; it is expected to grow at a CAGR of 5.6% from 2019 to 2027. Asia Pacific region is expected to grow with the highest CAGR of 6.0% during the forecast period.
The opening and expansion of local coffee stores and new coffee stores is another factor propelling the demand for coffee, which in turn contributes to the growth of the coffee beans market. An increase in consumption of milk also favours the market growth as consumers mix coffee in milk for better taste. The opportunity to linger and stay for a quality long time in coffee shops also attracts the attention of the consumers, which in turn increases the demand for coffee. Besides this, coffee shops act as an alternative to the library.
In the Asia Pacific, drinking coffee is regarded as a kind of fashion and relaxed lifestyle for young people, which has led to the upsurge in demand for coffee. Coffee beans are treated in different ways for the purpose of selling in various types' coffee blends and are present in retail shops, grocery stores and online.