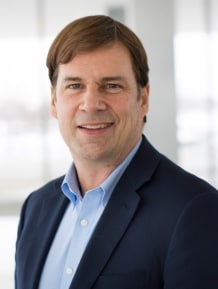 Ford Motor Co's incoming Chief Executive Jim Farley said on Tuesday he wants to expand the automaker's operations into related technology fields, including software, fleet management and electric vehicle charging.
"These are new growth initiatives that could create a lot of value for the company," Farley told Reuters, after Ford announced that he will succeed Jim Hackett as the automaker's fourth CEO since 2014.
In addition to Ford's work on self-driving vehicles, "these are concrete areas that will change Ford," Farley said. "They're going to impact the company's future look and feel."
In the meantime, Farley, 58, must wrestle with a painful restructuring of Ford's global operations amid the ravages of the coronavirus crisis that has saddled the No. 2 U.S. automaker with large amounts of debt.
Executive Chairman Bill Ford said the company had not considered outside candidates because "our board felt that we were on the right path" with Farley.
"I wouldn't expect any big surprises," Ford said in terms of additional management changes.
Farley, who joined the company in 2007, was named chief operating officer in March soon after his main internal rival for the top role at the automaker, Joe Hinrichs, announced his retirement.