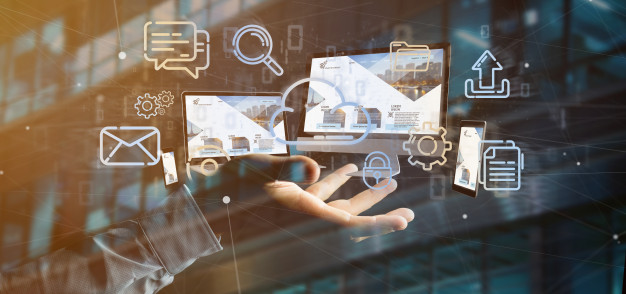 Multi-cloud strategy provides enterprises the ability to optimize performance across different cloud architectures, improve reliability, and utilize different services that individually exist on cloud infrastructures. According to the RightScale 2019 State of the Cloud Report from Flexera, the number of enterprises with a multi-cloud strategy grew to 84% this year as compared to 81% in 2018.
While multi-cloud allows companies to save money, and avoid specific architecture lock-ins, it also comes with it challenges. Cloud cost management and cloud governance are the key challenges that companies face regardless of cloud maturity. According to Jim Ryan, CEO of Flexera, "With multi-cloud as the strategy of choice, most enterprises are already spending over $1 million a year in public cloud. As a result, optimizing costs is the top cloud priority for the third year in a row, and governance is the top challenge." Governance is the most growing challenge as 77% companies were concerned about this in 2018, and the number has increased to 84% in 2019. Interestingly, the number '84' is also the percent of enterprises using more than four cloud platforms.
As cloud adoption evolves, businesses are challenged to find cloud providers that can accommodate traditional application architectures that were built on decade-old technologies where security, and migration options were afterthoughts.
An increase in complexity is inevitably with multi-cloud strategies. Monitoring the happenings in all these different cloud environments becomes extremely difficult. Interoperability is an option where businesses can keep the same data on multiple clouds and leverage the best of both. But currently companies can architect and run mission-critical enterprise workloads only across Microsoft and Oracle, after they partnered in June this year.
Though multi-cloud strategies enable flexibility and scalability, it becomes difficult to keep up with what is running, where and how. According to Clay Magouyrk, Oracle Cloud Infrastructure SVP of Engineering, "Multi-cloud solutions put more importance on consistent, low latency network connections between user and cloud provider, as well as among connected clouds, so monitoring of network performance is critical for such a solution to work." To monitor in hybrid clouds that are made up of multiple clouds, enterprises need advanced governance and monitoring frame works.
However, the Interop IXT 2018 State of the Cloud report suggest that 26% of enterprises use cloud-supplier provided basic monitoring, 19% use their own basic monitoring, 4% third-party basic monitoring and 9% companies do not formally monitor their clouds. These basic tools cannot provide a consolidated view of all the different environments. According to Mohit Pandaw, Analyst at The Insight Partners, "The selection of basic or advanced monitoring tools/solutions highly depends on the user's preferences and business priorities. For instance, if a consumer hosts applications at multiple clouds to ensure high availability, the users will emphasis on functionality, such as, advanced alarm notification system for proactively detecting availability and performance issues."
Many companies also fall into the pressure of buying many monitoring tools which becomes expensive. Also, since the range of feature sets varies from vendor to vendor, it becomes difficult to compare and choose the right one. Magouyrk says, "Consistency of identity and access management is also critical, so tools that monitor and audit access permissions and usage are highly important as well. Finally, the usage of multiple cloud platforms can complicate security and governance practices. Monitoring tools that can analyze and remediate security controls consistently across multiple clouds is an important consideration for organizations to effectively protect their data when spanning multiple clouds."
With new monitoring tools, companies also need to conduct training for their staff, or hire employees in this tight labor market. Experts suggest that leveraging AI can prove to be helpful as it is difficult to find new talent. Pandaw believes that DevOps teams can prove to be helpful in this case. He says, "DevOps team can surely help organizations manage heterogeneity and complexity and other issues, which come with usage of different cloud and managing different workload across different cloud platforms. Also, the usage of the advanced technologies such as AI and Artificial Neural Networks (ANN) and others, helps users identify repeating task and recurring issues, which can be automated and helps in reducing mean time to resolution, and improve agility among others. The use of these of advanced technologies also fosters predictably, scalability and usability of the solutions."