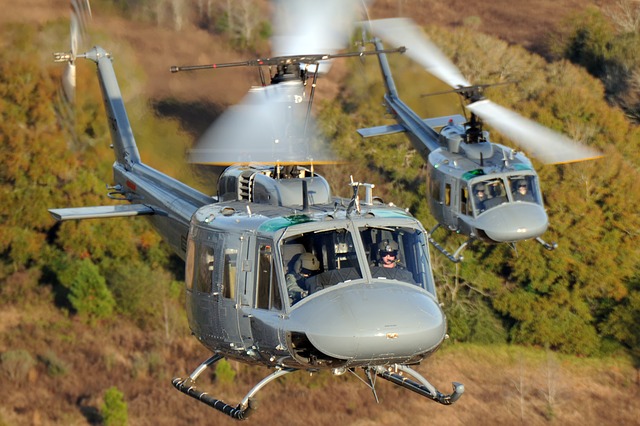 The aerospace and defense industry is seeing a healthy growth. While a strong commercial aviation industry is a major reason for this, a stable defense spending and the need to service all platforms throughout their lifecycle are also driving the growth of aerospace and defense market.
Boeing has forecasted that the aerospace and defense market will reach $8.7 trillion by 2028. With investment pouring in the sector, there is an increase in the demand for enhanced performance of commercial and military aircrafts. Recently, composite materials have garnered acceptance for aviation and aerospace applications, due to their exceptional strength, superior physical properties and stiffness-to-density ratios.
Silicon Carbide (SiC) fibers are known to provide a high strength-to-weight ratio as compared to other several high-performance fibers and exhibit superior performance under extreme temperature conditions. SiC fibers are increasingly being used in the aerospace and defense industry, mainly because of its unique properties like fracture toughness, high temperature, corrosion and wear resistance, high damage tolerance and are replacing metal alloys. From certain part of engines of gas turbines, thermal protection systems, thruster nozzles, turbine shrouds, to turbo pump components, among others, SiC fibers are everywhere. The aerospace and defense industry segment dominated the global SiC Fiber market in 2018. The demand for higher performing materials has also increased as the industry is accepting replacement of parts and machinery more than ever.
"Aerospace and defense continues to be a healthy and growing industry over the long term, boosted by strong fundamentals across the commercial, defense and services sectors and demand that is geographically-diverse and more balance between replacement and growth than ever before."
Greg Smith, CFO and Executive VP at Boeing
According to a report by The Insight Partners, the Global SiC fiber market is accounted to US$ 270.0 Mn in 2018 and is expected to grow at a CAGR of 22.2% during the forecast period 2019 – 2027, to account to US$ 3,571.1 Mn by 2027.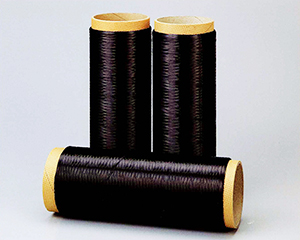 Increasing production capacities by major manufacturers like Ube Industries in Japan is one of the primary reasons for boosting the market growth in Asia Pacific region. In USA too, GE Aviation will be an important company to drive the growth of the market.
"Asia will become the second largest market for SiC fibers mainly because of Ube industries as they plan to expand production to 200 tons in 2025 from 10-20 tons currently," said Sachin Singh, Senior Research Analyst at The Insight Partners. "This expansion in production capacities of SiC fibers will dramatically change the market. The market in the coming years will see a 10X growth, majorly because of these expansions."
SiC will continue to replace specialty metal alloys and aerospace engine manufactures are using every opportunity to use these instead of nickel alloys. Singh has observed that almost all major manufacturers have already switched to SiC fibers and more are planning to replace them. In March 2017, General Electric had adopted SiC Fibers-based CMCs to produce its new-generation jetliner engines to improve fuel efficiency. Moreover, CFM International (a joint venture of GE Aviation and Snecma of France) along with another company manufactured fuel-efficient compact new Airbus A320neo, which also included SiC Fibers-based CMCs in its engines.
SiC fibers are widely considered as a key reinforcing agent, which are highly being used in high performance ceramic matrix or metal matrix composites. SiC fibers are expensive and the high cost is a key restraint to the quick adoption of the material. But this will not stop the growth of the industry. Singh adds, "The applications of SiC fibers are amazing. Aerospace industry is so big that they don't much care about the expenses and costs of small materials. The demand is to have best products with higher applications and proper functioning. Currently, SiC is the best material available and manufactures are adopting it."
The beta form of silicon carbide fiber was developed in 1990 and was made commercially available at high prices. However, they are increasingly replaced by the new alpha forms of SiC Fibers. Cost efficient alfa SiC fibers will see a much higher demand and will be the future of manufacturing threads. The pace at which SiC fibers are being developed, produced, and adopted; specialty metal based fibers will soon vanish from the aerospace industry.