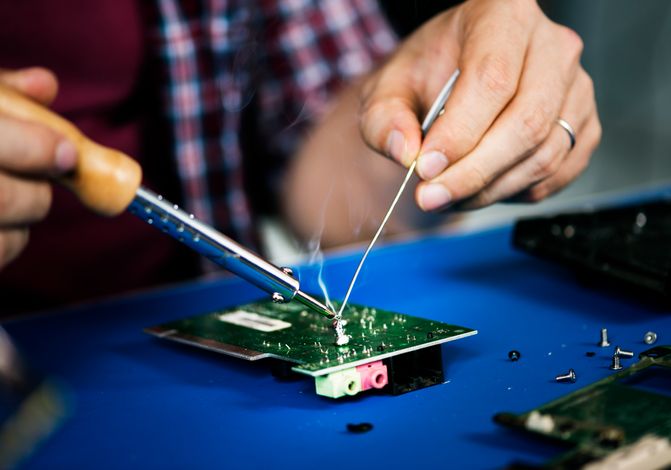 In the tech-savvy world, every field is undergoing a huge transformation. The sectors are becoming smart and energy-efficient. As we have observed, in past few years, the demand for smart electronics has increased exponentially. On the other side, production of electronic devices and gadgets is increasing in developing countries coupled with the presence of a notable electronics aftermarket industry which is boosting demand for solder materials. These factors are expected to drive the solder materials market in next few years.
As per the research report published by The Insight Partners, the solder materials market is predicted to grow to US$2,255.30 million by 2030 at a CAGR of 4.0% from 2020 to 2030. The rising demand for solder materials and the consumers' shift towards the smart electronic products in Asia Pacific is creating a strong foundation for solder materials market. With such a considerable growth, the report also states that the solder materials market in Asia Pacific will witness the highest growth at the CAGR of 4.2% in the mentioned period.
Currently, companies including Fusion Incorporated, Indium Corporation, Kester, KOKI Company Ltd., and Lucas-Milhaupt, Inc. are dominating the solder materials market. The solder materials market produces wire, flux, paste, bar, and others. Among these products, in 2019, the wire accounted for the largest share of global market. But, the market for paste is predicted to grow at the highest CAGR between 2020 and 2030.
The processes in solder materials market involve robotic, screen-printing, laser, and wave/reflow. Among these, last year, the wave/reflow process accounted for the largest share of the global market; whereas, the robotic process is expected to register the highest CAGR in next ten years.
Also, it has been experienced that conventional micro meter solder materials in the past exhibit many shortcomings including high melting temperatures. This can become stressful during the reflow processing, and results into restricted applications. That's why this has led to the introduction of innovative sub-micron and nanoparticle-based solder materials. Hence, industry analysts state that these advancements in the electronic refurbishing sector are likely to bolster the growth of the global solder materials market.