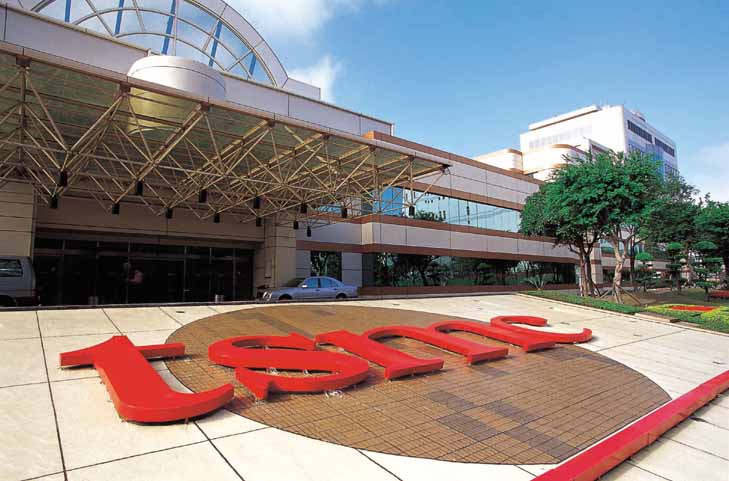 Shares of Taiwan Semiconductor Manufacturing Co (TSMC) jumped on Monday after US chip maker Intel Corp signalled it may stop manufacturing its own chip components.
Intel last week indicated that it may give up manufacturing its own chip designs after falling far behind schedule developing its newest semiconductor process technology.
Shares in TSMC, the world's largest contract chip maker, rose nearly 10 per cent to a record high, joining a rally of Intel's rivals including Advanced Micro Devices.
Monday's rally in TSMC, which was the most that the chip producer for the likes of Apple has climbed in a day, added more than US$30 billion to its market capitalisation, while putting equity benchmark the Taiwan Capitalisation Weighted Stock Index (Taiex) in a position to break a record that has stood for three decades.
That makes TSMC the 12th most valuable stock worldwide, ahead of US retail giant Walmart. TSMC wields so much influence over Taiwan's 921-member stock benchmark that without it, the Taiex would be down about 2 per cent this year versus its 5 per cent gain.
Like Japan, Taiwan saw a bubble in its equities burst three decades ago, and it has been a long climb back. But with a global rush into tech shares pushing the Nasdaq Composite Index to a record this month, overseas investors through July 24 sent US$854 million into Taiwan's tech-heavy stock market.
That marks the largest net inflow among Asian markets tracked by Bloomberg, with most likely going into TSMC. The company makes up almost a third of the market-cap weighted Taiex.
TSMC is among the few companies that have weathered the coronavirus outbreak without suffering a severe slowdown in business. Long-term investments in 5G wireless technology and high-performance computing from its customers have sustained order volumes, and the company even raised its 2020 outlook and expects capital expenditure to climb to as much as US$17 billion.
The latest boost to TSMC's shares, which were already up 17 per cent for the year before Monday, came from a report suggesting Intel had placed orders with the Taiwanese firm for 180,000 units of 6-nanometre chips for 2021. Intel warned last week that its 7nm chips are behind schedule and it may outsource their production.
Brokerages including Nomura Holdings and Credit Suisse Group raised their price targets for TSMC, pointing to the opportunities presented by Intel's outsourcing decision.