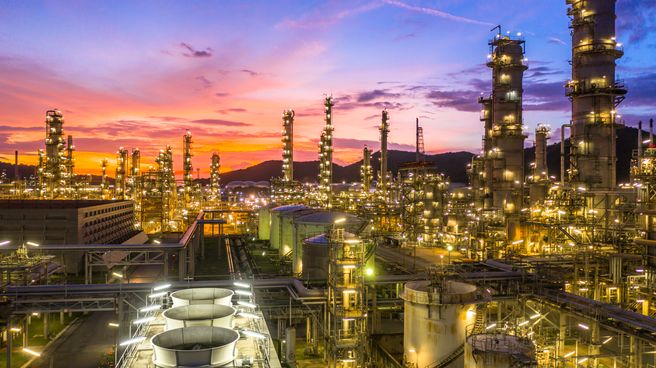 International Energy Agency (IEA) anticipates that the electricity demand will grow at 2.1% per year until 2040 around the globe. This increasing demand for energy and power projects is driving the growth of mineral insulated heating cable market globally.
The research report published by The Insight Partners states that the mineral insulated heating cable market is expected to grow to US$ 350.10 million by 2027 at a CAGR of 4.4% between 2020 and 2027.
North America
In terms of adoption of mineral insulated heating cable, North America is considered as one of the most advanced regions. In 2019, the region has contributed approximately 45% to the overall market. Due to the emerging power transmission projects and rising oil and gas industry, the adoption of mineral insulated heating cables is at peak in North America. Owing to the characteristics such as high vibration and temperature capacity, these cables are proved strong enough to withstand in conditions occur in these industries.
Birtle Transmission Project, Canada, Gates 500 kV Dynamic Reactive Power Support Project, US, Central Virginia Transmission Reliability Project, US, and New England Clean Energy Connect (NECEC), US are some of the electric power transmission projects in North America that propel the demand for mineral insulated heating cables.
Asia-Pacific
In countries such as China and India, manufacturing and construction industries are flourishing at an impressive speed. This factor is anticipated to offer wide range of growth opportunities for the companies involved in the mineral insulated heating cable market. The growing power generation capacity, increasing smart grid investments, and rising investments in transmission & infrastructure boost the penetration of these cables in APAC.
The mineral insulated heating cable manufacturers in this region are concentrating to create huge prospects in several industries. Manufacturers of cables and accessories are also seen continuously incorporating their existing technologies to improve the capacity of mineral insulated heating cables and to design new products in various fields. Due to these reasons, research analysts predict that Asia-Pacific will be the fastest-growing market for mineral insulated heating cables between 2020 and 2027.
Europe
Mineral insulated heating cables deliver rugged as well as reliable heat tracing, suitable for several oil & gas and pharmaceutical applications. Also, as these cables are designed with critical circuit protection, they provide optimal protection in these fields.
Europe is experiencing the significant growth of pharmaceuticals and oil & gas industries in since past few years. The growth of these industries is creating high demand for mineral insulated heating cables. Also, Europe has presence of well-developed countries including Germany, the United Kingdom, and France. And it is obvious that these nations opt for advanced safety products in hazardous and risky work locations. That's why Europe is considered as another crucial region for the expansion of mineral insulated heating cable market.
As per the observation of global market, to compete with the competitors, companies are focusing on new product innovations and developments by integrating technological advancements and features in their products. For instance, Emerson announced recently the investment of approx. US$ 100 million to expand its manufacturing operations in Colorado.
Experts predict that due to the strategic activities such as adoption of advanced technologies and rising investments, the manufacturers in mineral insulated heating cables market will witness ample of opportunities in next few years.