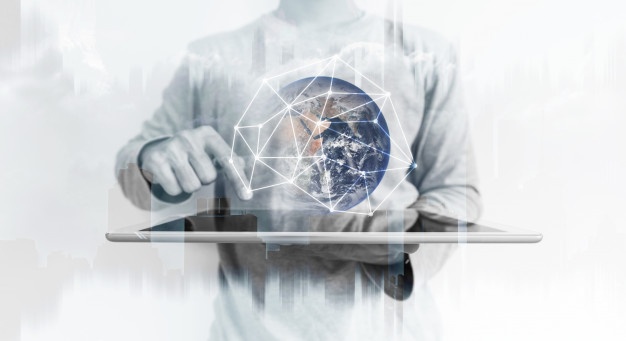 Cloud has been part of Information technology industry for a while now and are being relabeled as computing resources as a service, for instance, software as a service (SaaS), infrastructure as a service (IaaS), Platform as a service (PaaS), etc. Similarly, BPO industry is offering the next set of services termed as Business Process-as-a-Service (BPaaS) that comes along with several benefits. Some of such benefits are as below:
Better Flexibility and Access: Cloud enables in transforming business services over internet making it more flexible and easily accessible. Moreover, cloud's pay per scale model permits in scaling up or down swiftly without hampering the operational efficiency. Also, BPO service providers can offer on demand scalability by striking the balance between required infrastructure and business needs.
Business Agility: Adoption of cloud computing services by BPO organizations offers agility unlike traditional processes. In other words, cloud offers quick and seamless delivery of services even after adopting new services. Moreover, cloud aids in bringing down the processing time for data-intensive processing while reducing the turnaround time.
Cost reduction: Unlike traditional BPO operations that required that needed high maintenance and repair costs, cloud helps in aligning highs and lows in the business with reduced costs and energy requirement. Providers of cloud-based solutions mostly have pay-per-use model that not only cuts a huge costs previously needed for support infrastructure and human resources. Also, moving to cloud based platforms helps in reducing carbon footprints.
Enhanced Collaboration: With cloud enabling the document sharing process easy and safe via virtual platform, collaboration among partners becomes smooth. Enhanced collaboration among partners further follows enhanced business productivity along with reducing the superfluous replication of the documents.
The cloud in BPO is poised to experience a substantial growth in upcoming years and COVID-19 pandemic has accelerated this growth. A report by The Insight Partners forecasts BPaaS or Cloud BPO market to reach at to US$ 94522.7 Mn by the end of 2025, rising from US$ US$ 34801.2 Mn in 2017at a CAGR of more than 22 percent.
In addition, cloud as a core platform has already been leveraged by market giants as a new external & internal initiative. This has further intensified the competitive landscape of BPO service providers like Oracle Corporation, IBM Corporation, SAP SE and HPE, further motivating them to adopt modern and agile technologies including cloud computing for upscaling their current service models.