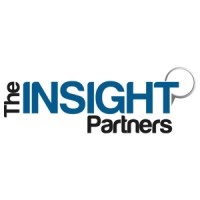 The radiology information systems (RIS) market is expected to reach US$ 1,693.50 million by 2027 from US$ 904.60 million in 2019; the market is estimated to grow at a CAGR of 8.3% during 2020–2027.
A radiology information system is a computer-based system that is aimed to support effective workflow and business analysis in radiology departments worldwide. The radiology information software manages data of hospital's radiology departments and clinics in an electronic form. Data could be in any form such as billing, scheduling and medical imaging. It is significant to keep a track of the data and store it for future references. The implementation of radiology information systems facilitates increased work efficiency, better patient coordination, reduction in medical errors with improved diagnosis, and streamlined administrative functions. The importance of radiology information system has increased immensely as they eliminate manual errors, and the systems have now become a crucial component of the overall healthcare sector.
To get sample Copy of the report, along with the TOC, Statistics, and Tables please visit @ https://www.theinsightpartners.com/sample/TIPHC00002561/?source=smartmarketnews.live-10425
Market Insights
Increasing Prevalence of Chronic Diseases Drives RIS Market Growth
RIS help track patients' data in the form of large image files generated during the diagnosis and treatment. The systems allow staff to set appointments for individuals on both inpatient and outpatient bases. In the last few years, there have been various developments in imaging modalities adopted for diagnostic purposes. Radiology has emerged as a recent trend in computerized management in health services; moreover, it has addressed the need for cost-efficient and rapid communication between radiology departments and respective users.
Medical imaging is a vital part of medical care and treatment worldwide. Rising awareness regarding the early diagnosis of diseases has led to an increase in the total number of diagnostic tests procedures performed around the world. For instance, as per the NHS England report, in 2018, ~42.7 million imaging tests were performed in England, with a year-on-year increase of 1.4%. X-ray was the most performed method with 22.9 million procedures, followed by diagnostic ultrasonography (9.51 million), CT Scan (5.15 million), and magnetic resonance imaging (3.46 million).
Key Market Competitors: Global Radiology Information Systems (RIS) Market
Koninklijke Philips N.V.
Siemens Healthineers AG
Bayer AG
Cerner Corporation
General Electric Company
McKESSON CORPORATION
IBM Corporation
Epic Systems Corporation
Fujifilm Corporation
MedInformatics, Inc.
Competitive scenario:
The study assesses factors such as segmentation, description, and applications of Radiology Information Systems (RIS) industries. It derives accurate insights to give a holistic view of the dynamic features of the business, including shares, profit generation, thereby directing focus on the critical aspects of the business.
Scope of the Report
The research on the Radiology Information Systems (RIS) market focuses on mining out valuable data on investment pockets, growth opportunities, and major market vendors to help clients understand their competitor's methodologies. The research also segments the Radiology Information Systems (RIS) market on the basis of end user, product type, application, and demography for the forecast period 2021–2027. Comprehensive analysis of critical aspects such as impacting factors and competitive landscape are showcased with the help of vital resources, such as charts, tables, and infographics.
Most important products of Radiology Information Systems (RIS) covered in this report are:
Standalone RIS
Integrated RIS
Most important applications of Radiology Information Systems (RIS) covered in this report are:

Office-Based Physicians
Hospitals
Emergency Healthcare Service Providers
!!! Limited Time DISCOUNT Available!!! Get Your Copy at Discounted Price@
https://www.theinsightpartners.com/buy/TIPHC00002561/?source=smartmarketnews.live-10425
About Us:
The Insight Partners is a one stop industry research provider of actionable intelligence. We help our clients in getting solutions to their research requirements through our syndicated and consulting research services. We are committed to provide highest quality research and consulting services to our customers. We help our clients understand the key market trends, identify opportunities, and make informed decisions with our market research offerings at an affordable cost.
We understand syndicated reports may not meet precise research requirements of all our clients. We offer our clients multiple ways to customize research as per their specific needs and budget.
Contact Us:
The Insight Partners,
Phone: +1-646-491-9876
Email: sales@theinsightpartners.com