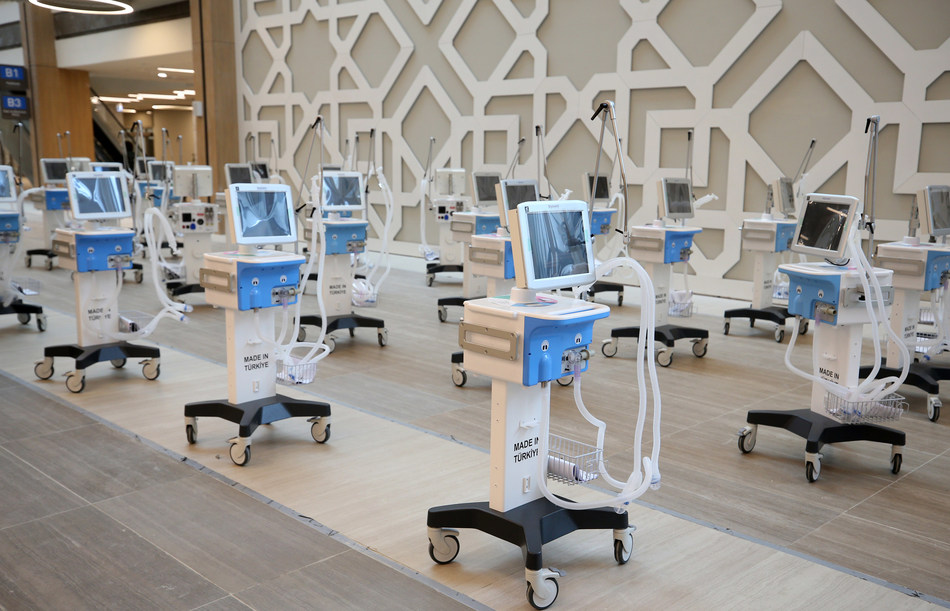 2,866 of these ventilators were shipped to 14 countries, including some of the hardest hit countries, such as Brazil, where a record number of infections were reported in a single day, and Somalia , where no ventilators were available in April. The devices were also shipped to Chad, Nigeria , Niger , Azerbaijan, Libya, the United Arab Emirates, Uzbekistan, Dagestan, Syria, Afghanistan , Romania and Bangladesh.
Arçelik partnered with BioSys, the company that developed the original design, Aselsan Defense and Baykar Technologies to produce the mechanical ventilators, in a joint effort led by the Turkish Ministry of Industry and Trade and the Ministry of Health.
The project started in April. A team of 120 engineers designed and tested the first prototype in the Arçelik Garage, an open innovation center in Istanbul , in just 2 weeks.
Hakan Bulgurlu, CEO of Arçelik , says: "We are incredibly proud to have played a role in this project. It shows what can be achieved if we work together for the common good. At Arçelik we want to be part of Solution, we want to work with businesses and governments to fight COVID-19 worldwide and create a more sustainable future. "