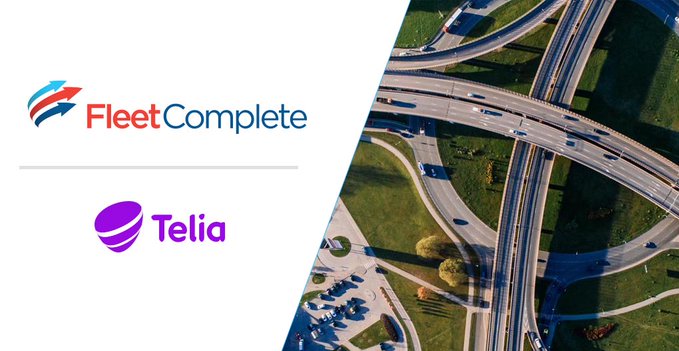 Telia Enterprise now includes the Fleet Complete® solution package, thereby expanding the opportunities for Danish fleet-owned companies and businesses that want to reduce their fuel consumption and costs even more, while working more sustainably and economically want.
Under the name "Telia Fleet Management powered by Fleet Complete", Telia will bring solutions for the fields of fleet management, car sharing, logbook and asset tracking to the market.
"Unser Ziel ist es, Firmen im aktuellen Markt einen Wettbewerbsvorteil zu verschaffen, indem wir die innovativsten Telekommunikations- und IoT-Lösungen anbieten", so Mortimer Liebman, Director von Telia Enterprise in Dänemark. "Diese Partnerschaft bietet unseren gemeinsamen Kunden die Zuverlässigkeit eines erstklassigen Mobilfunkanbieters und führende Flottenmanagement-Lösungen, die zur Senkung des Kraftstoffverbrauchs, zu umweltfreundlicheren Abläufen und infolgedessen zu einer Reihe von Kosteneinsparungen beitragen."
Fleet Complete is a global provider of connected vehicle and mobile workforce solutions, serving over 600,000 business subscribers worldwide. Fleet Complete, headquartered in Ballerup , Denmark , today supports local business owners and fleet managers in increasing their productivity, making more efficient planning and scheduling decisions, and finding a balance between cost management and margin improvement.
"We are very pleased to partner with Telia, the leading telecommunications company in Scandinavia," said Preben Rasmussen , Director of the "Nordic Sales" area at Fleet Complete. "As consumers' demand for personalization increases, so does the need for fleet operators to differentiate themselves through their services. Our diverse fleet solutions, consolidated on an IoT platform, not only help respond to our customers' specific business requirements, but also achieve economies of scale for more sustainable and profitable processes. "
"We are proud to have Telia as our new business partner in Denmark," said Tony Lourakis , Chief Executive Officer of Fleet Complete. "Our two companies are innovation partners who have a similar vision of how companies can succeed in the digital age Together we will help our customers achieve more agility in their processes and take bold steps towards a sustainable future. "