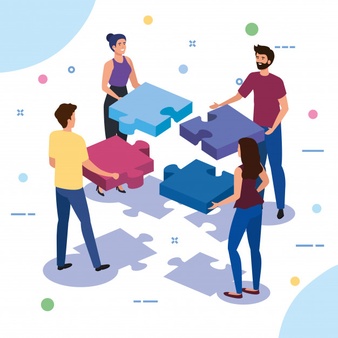 2020 Pandemic is perhaps turning out the whole idea of sales and marketing with RevOps becoming the future for generating sales. RevOps or Revenue operations are the essence of true data-driven decision making or in other words, this is the key to drive growth by utilizing operational efficiency keeping all the teams (sales, marketing, customer service) accountable for revenue.
Moreover, with the combination of data aligned at the same place offers every team view of the entire customer life-cycle and a chance to create a better customer experience. According to a research data-analytics can fuel sales by nearly 15 percent by combining the efforts of all the core revenue-generating teams of an organization. And breaking the traditional approach of marketing comes first and then sales.
Furthermore, with the new social distancing norm and work from home approach due to coronavirus outbreak RevOps solution can perhaps enable B2B companies to accelerate growth with added efficiency and agility.
Below are a few RevOps trends for the upcoming years:
1. Tools like dialer by Salesforce are expected to be increasingly adopted in order to increase deal velocity.
2. Configure, Price, Quote, or CPQ which is a type of a business intelligence tool is also exhibiting a great hike in demand.
3. Augmentation in the adoption of sales engagement tools that would enable the creation of email sequences including Outreach.
4. A proliferation is another key tool attracting organizations' interest mainly owing to the revolving sales leadership. This will allow an easy flow of customers' data to the next leader taking over the team after one leaves.
On the other hand, one of the major challenge while implementation is viewing RevOps just as a support function and not as a strategic weapon that has the capacity of generating a huge amount of buying power or revenue to the firm. Another challenge is the involvement of huge tech stack costs.
In nutshell, the organizations looking forward to adopt this revolutionary technology stack will surely be able to view an astounding impact over their sales velocity. Additionally, RevOps will probably aid B2B companies in greasing their sales process.