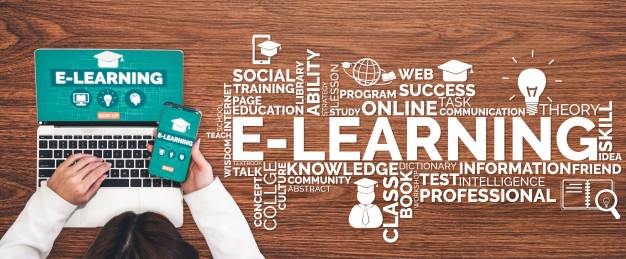 With the coronavirus lockdown and everyone staying at home is the best time to start or boost the existing eLearning business. Below are a few highlights for supportive tip-offs that might aid a person in Jump Start with an eLearning Business.
Organizing an eLearning blogs Tour
Since many online learners depend upon eLearning blogs to get the most recent reviews about new products or services they may want to try and catch up with day-to-day news broadcast. Thus, get in touch with a couple of bloggers in the position and request their permission for guest posting at their site, as an alternative you can offer them to write on the website or blog for free which would also serve their purpose. The only thing you need to be careful is about choosing the blog or website where you are posting; make certain that one has chosen a Learning bloggers site only where they can reach the targeted audience. For instance, a cooking blog may not be a bad option for advertising the eLearning course, as a person who visits here is visiting the site only to find out about the recipes.
Gather Customer Word of Mouth
The most challenging part will be getting customers' feedback by offering them the eLearning course for free; after all, it takes a lot of time and effort for an individual to build an astonishing eLearning product. Although, deliberately offering a free preview of the eLearning course to a selected group of individuals can be a good idea. For instance, you can choose a related group at LinkedIn or Facebook and offer them the course followed by a survey or questionnaire about the same and ask them for their valuable feedback.
Email Marketing Blast
These days marketing through emailing lists have developed the standard of growing number of businesses, websites, and marketing firms. Creating the own emailing list is also crucial for getting direct contact details of the target audience and thus, an easy approach at all times. The best part is already knowing the list of people interested in the course and can sometime or later will convert as a prospective customer. Additionally, one can try including sign up options on the website and offer them to join all the social media pages, and then keep contact by regularly sending weekly or monthly eLearning newsletters and updates.
Create an Informative and Entertaining Event
Hosting an appealing webinar can offer an opportunity to make people know about the offering and the eLearning course is going to offer, however, it will require a lot of planning and preparations. But, while organizing webinar one can be just sure of making the event informative and entertaining. Also, it is recommended that webinar should not focus on emphasizing sales, but should provide the real value. Highlights of some suggestions that can improve their lives or related topics need to be added. Display the experience and knowledge in the subject in such a way, that people get motivated to purchase the course.
Create firsthand look of Course design
Creating a press kit that includes press releases, screenshots of the eLearning course, and a summary of what it covers and how it will be beneficial to online learners can help in getting maximum exposure. One can even try offering certain members of the media a free preview so that they can get a personal look at the eLearning course design and the high class eLearning content.
Create concise eLearning Sales Pitch
Eventually, one should be able to recapitulate the eLearning course in just a few seconds as the various prospective online learners usually do not have enough time and patience to go through a long video that would describe them the advantages of the eLearning course. So, it is important to have a rich and concise eLearning sales pitch to get people hooked. Besides, one can try developing a brief description of the course on the website, social media pages, and the covered market for eLearning course.
Marketing Strategies and Techniques
Even after one has launched the business, the work isn't over. Marketing can do miracles in any business if correctly done with good strategies and followed suitable techniques. On the other, hand if marketing is not done correctly, the business might miss the mark. Nowadays, a lot of companies are hiring skilled professionals, content developers, and platform administrators to deliver their program but they neglect marketing. Creating a suitable marketing strategy is one thing that should be of utmost important for delivering an eLearning program. There are a number of marketing strategies available in the market just don't blindly select one of them, get the proper research done, and then opt for one which is suitable for the business.
"It's time to step up to the plate and get passionate about the work commit to making eLearning courses that don't bore people to tears, but instead inspire and motivate them to learn a new skill, change a certain behavior, or improve their performance." - Cammy Bean