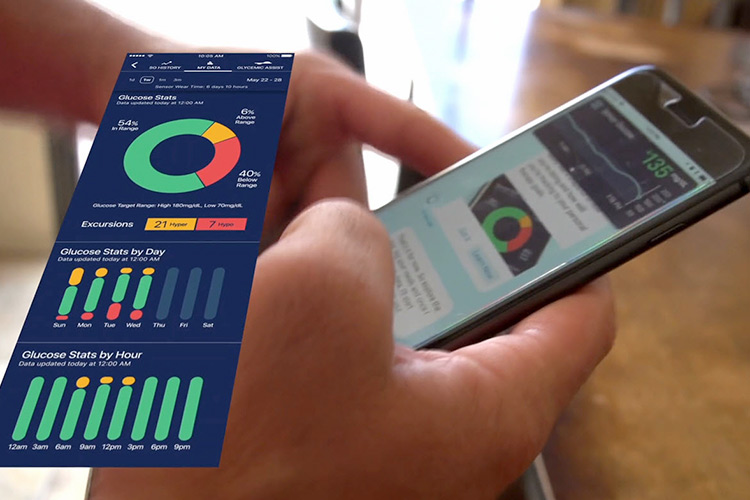 As per research by the International Diabetes Federation, almost 425 million individuals across the globe are surviving with diabetes. This is one of the most complex diseases that affect very differently to every individual r their care suffering from it. Besides being complex, it is also very costly to deal with, yet it can only be controlled by patients themselves who maximum times fail to keep their glycemic control. This mainly because diabetes can only be managed by an individual's routine pattern including food habits, sleep, etc. And every individual's body reacts differently; hence diabetes can only be effectively managed by an individualized routine.
Medtronic, a healthcare solutions company working along with IBM Watson Health attempted the development of a cognitive application that would help diabetics in managing their daily routine along with keeping their glucose levels in the target range.
The association resulted in the successful development of the Sugar.IQ personal diabetes assistant. This is a smart app that has been powered by IBM Watson® cognitive computing technology. Sugar.IQ has basically been designed for smarter daily diabetes management along with making it more personalized than before. The app frequently inspects about an individual's body's response to their glucose levels whenever they intake food or even insulin. By discovering life patterns in real-time with eye-opening insights, now people can capably comprehend their glucose in context to their standard of living choices.
With IBM Design Thinking's outline as well as principles, the IBM iX team collaborated with Medtronic for the development of the app's user interface & user experience. Also, they aided in delivering an end-to-end solution followed by certain significant features such as a smart food logging system, a glycemic assistant, motivational insights, Glycemic Assist event tracking, a data tracker & glycemic insights as well as personalized insights for diabetes. Moreover, the team made strategies that would let the incorporation of cognitive capabilities within the app.
The Sugar.IQ personal diabetes assistant is fully available to the customers of Guardian Connect continuous glucose monitoring (CGM), who are on insulin injections. Also, it is available for the iOS-based mobile devices in the United States and has started helping diabetics to enhance their lives with cognitive insights.