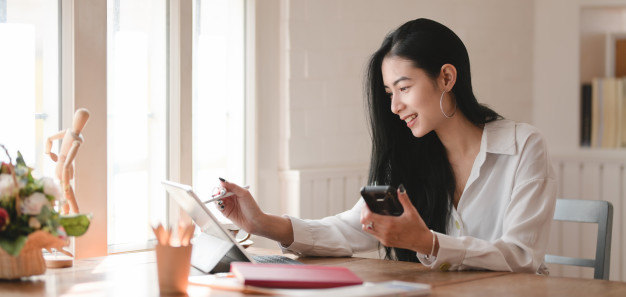 The Digital Workplace Group characterizes Digital workplaces as "a collection of all the digital tools provided by an organization to allow its employees to do their jobs". In the Digital workplace, there should be an intranet, specialized tools for communication, email, HR framework, logbook and other instruments which enable the general day to day working of a business. Mostly intranet is the central device interfacing all the others, turning into the gateway of the Digital workplace.
According to a research report by The Insight Partners, "The digital workplace market landscape is experiencing robust growth with advancements in cloud computing and IT infrastructure services. The untapped markets are likely to offer leading players with significant opportunities during the forecast period. Also, the market is expected to rise at a CAGR of 22 %- 24% by the end of 2027. "
The latest business pattern recommends tools that support and encourages engagement within the workplace and is the important one amongst the most essential components affecting the accomplishment of a business. No wonder digital workplaces are booming these days.
Intranets have been rising for quite a number of years now and there is no sign of it stopping atleast in the near term. The digital workplaces are another term breaking into the world of current enterprises with a bang and the term is satisfying for employees and managers alike.
Certainly, with new innovative organizational tools and technologies, the workplace must follow suits or be deserted. Constant re-evaluations and new executions in business help in the formation of an environment where directors and CEOs of the organization know about advanced technologies and the way it can be enhanced to observe new ways for employees to be engaged in the workplace. Only engagement is not the main factor influencing the changing face of the work environment, it also includes different factors. They are:
1. Traditional working environments cannot cope up with the organizations work standards of today.
2. Advances in technologies mean we can develop better approaches to establish and manage workplaces (including values, client experience, streamlined procedures, and advanced connection tools)
3. Shift of focus to international options and nourish remote workers.
4. Rise of workplace flexibility; cell phones, tablets being utilized to get access of organization tools.
Moving ahead, with a digital workplace platform implies taking advantage of the present business scenario and optimizing current features and processes to stay relevant in an increasingly digital world. There are many advantages of digital workplace. Some of them are listed below:
Integration with existing intranet framework to enhance employees'efforts which leads to an effective outcome in work and better consumer satisfaction.
Integrating information, applications and learning to enhance processes and defeat contenders.
Meet the demand for digital abilities.
More computing assets are accessible.
Faster development.
Optimizing the online working place to take advantage of the development opportunities.
Like intranets, digital workplaces are steps advancing towards knowledge sharing.
Simplicity of designing.
Scalable.
The above benefits sound like the advantages an intranet stage can convey to a business system. However, remember an advanced working place is an umbrella term which contains intranets and other digital processes integral to organizations.
Most of the emerging Digital Workplace technologies concentrate on employees as individual experts who are capable to share and contribute towards the growth of the organization as a whole.
Here are a couple of those technologies:
Mobile
The digital workplace ought to be translatable to cell phones and not influenced by locations, similar to intranets where employees can access to resources from any place and on any gadget.
Easy Connectivity
Connectivity is critical both inside and outside the physical workplace. Information, processes and applications regarding the workplace should be easily available to all the employees without location constraint so that employees can go through it whenever required.
Intranets
Intranets ought not to lose significance or be replaced by digital work environments. Rather, current intranets can be additionally incorporated into the regular work environment to enhance knowledge sharing, coordination and engagement by giving access to organization reports and applications in the Digital workplace.
There are many energizing components of the Digital Workplace that we would all be able to anticipate utilizing and executing.
A requirement for more durable joining of intranets into the Workplace, having a Digital Workplace process is essentially the developmental promotion in how organizations will work later on.