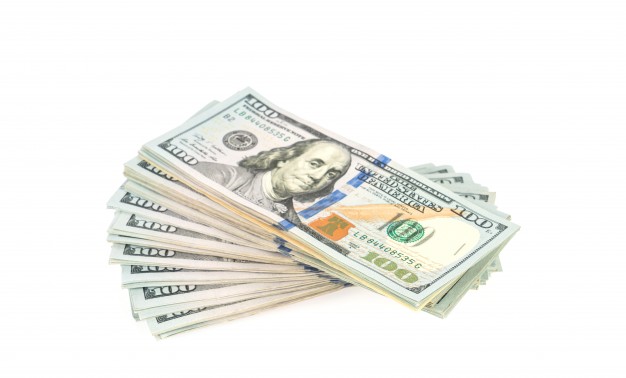 When the U.S. Federal Reserve cut interest rates to near zero on Sunday, the dollar fell, since the move blew away the yield on owning dollars and with it much of their attraction.
Yet few are willing to bet on a prolonged decline. Pandemic fears are roiling markets, driving a scramble for both safety and funding in the world's reserve currency.
Analysts are already discounting the dollar's Monday slide as modest and maybe temporary, given the scale of the Fed's emergency move. They are also drawing a distinction between the unwinding of the dollar's yield and what happens next.
"We had this very, very bold move by the Federal Reserve," said Paul Mackel, head of emerging markets FX research at HSBC in Hong Kong. "(But) if you look at the reaction of markets, it's very mixed if not underwhelming. And in the currency market specifically, the dollar funding still remains quite tight."
He said the dollar was drawing support for all kinds of reasons, from investors seeking safety from wild trading in other asset classes to businesses who want to be cash-rich in uncertain times.
"Whenever you have a big enough financial shock, the scramble for liquidity and the reserve currency in the world, which is the dollar, typically intensifies," Mackel said.
So in spite of the Fed's 100-basis-point cut and aggressive liquidity measures, the cost of borrowing dollars internationally - reflected in cross currency swaps - has kept rising. [nL4N2B91BV]
Japanese banks were on Monday paying 10 times the average price to swap yen for one-month dollars JPYCBS1M=TKFX.
The dollar has historically gained in spot markets whenever there is an offshore funding squeeze, since it is almost always against a backdrop of global uncertainty and market volatility that tends to hurt the balance sheets of non-dollar economies.
This time, the dollar's yields are also higher than those in the euro zone or Japan.