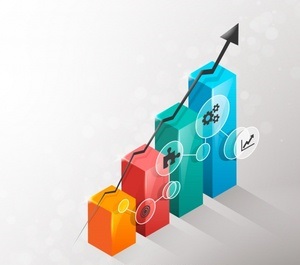 Global economy is undergoing a synchronized slowdown. The International Monetary Fund has anticipated the deteriorating growth of the global economy 2019 to around 3 percent, it is the slowest pace recorded ever since global financial crisis. Major factors responsible behind continuous slowing global economy are intensifying trade barriers as well as growing geopolitical tensions.
As per the recent report by IMF, it is predicted that US-China trade tensions would probably lessen the global GDP level by nearly 0.8 percent by the end of 2020. In addition, growth is being evaluated by several factors of emerging market economies along with the structural forces, including decreasing productivity growth & aging demographics within developed economies.
Furthermore, the weakness within growth is majorly driven by the severe deterioration in manufacturing as well as global trade, along with increased tariffs & continued uncertainty of trade policy has damaged investment & demand for the capital goods. Besides, automobile industry is shrinking due to a number of factors, including disturbances caused from new emission standards in euro zone as well as China that has long-lasting effects. Growth in global trade volume has fallen down to nearly 1 percent within the first half of 2019 that has been recorded as weakest level ever since 2012.
Contrary to the enormously weak manufacturing & trade sectors, the service sectors has constantly been performing well almost all over the globe. Because of this labor markets are resilient along with decent growth of wage and healthy expenditure patterns in developed economies. However, there are chances that the growth of services sector might slow down in forthcoming future especially in the United States & Europe.
Monetary policy has been playing a crucial role in terms of supporting economic growth. Because major central banks have aptly eased to cut the risks of slowing growth followed by preventing inflation de-anchoring expectations. As per the IMF report, without such monetary policies, global economic growth would have be decreased by almost 0.5 percentage points in both 2019 & 2020.
Developed economies have continuously been slowing towards their life time lower record. Moreover, growth has declined to about 1.7 percent for the year 2019 (as compared to 2.3 percent previous year) and it is predictable of staying at this level in upcoming year as well. However, robust conditions of labor market along with policy stimulus are aiding to compensate the negative effect from insubstantial external demand for these economies.
Also, growth in developing economies has been reviewed down to around 3.9 percent for the year 2019 (as compared to 4.5 percent in 2018) owing to uncertainties in terms of trade and domestic policy to some extent and to an operational slowdown in China.
Rise in global growth for 2020 will depend upon developing market and emerging economies that have been predictable to experience a rebound to almost 4.6 percent. About half of their rebound would perhaps be driven by retrievals or shallower recessions in stressed out emerging markets, like Argentina, Iran& Turkey.