The global data analytics outsourcing market valued at US$ 2.49 Bn in 2018 and is expected to grow at a CAGR of 25.8% during the forecast period 2019 - 2027, to account to US$ 19.36 Bn by 2027.
Irrespective of company size or industry, businesses are increasingly relying on data analytics and visualization to build a competitive advantage. Organizations are racing to gather, store, and analyze data from many different sources in many different formats. In the race toward success, businesses are transforming themselves to make data-driven decisions, and the associated technology is evolving as rapidly (or more so) as the businesses themselves.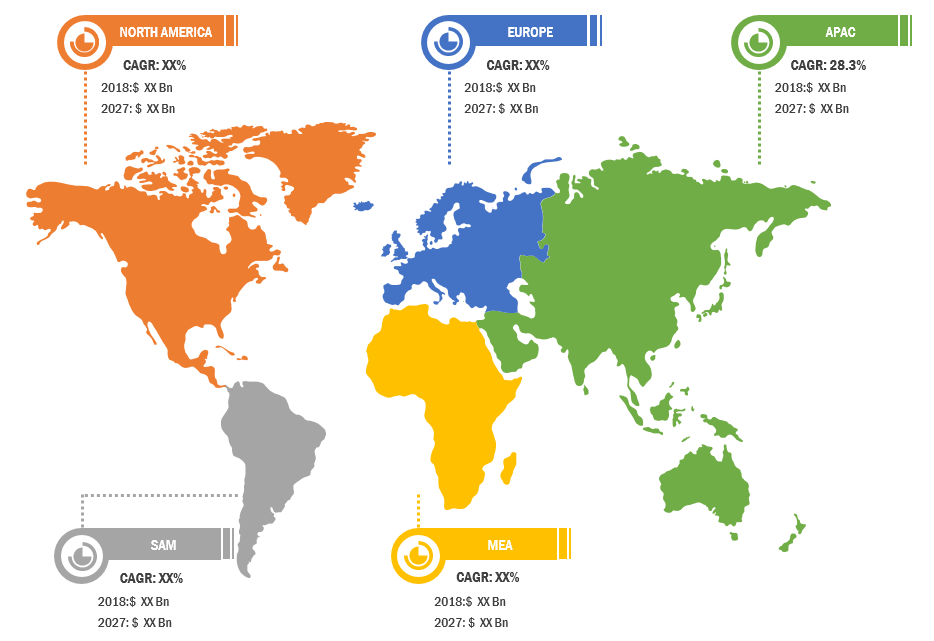 The US, UK, as well as Western Europe and moderately Japan and Australia are some of the key countries generating revenues for offshore analytics market players. These established markets are preferring to outsource their data analytics services to other capable and competent clients. Whereas India, China, as well as countries Eastern Europe such as Poland are the key competitors of the data analytics outsourcing analytics market. This dominance could be severely tested by certain of the evolving countries including the Philippines, Ukraine, China, Russia, Poland, South Africa, Costa Rica, Mexico, Singapore, Canada, Ireland, and Wales.
The data analytics outsourcing market by end-user is dominated by the BFSI segment in 2018. BFSI institutions generate enormous data associated with millions of banking transactions, client purchases, and contacts with marketing, sales as well as customer service across several channels. This data comprises of the vital business information on client preferences as well as their buying behavior and can disclose insights that allow sturdier customer relationship management and accelerate the lifespan value of the customer. Furthermore, portfolio management and risk management applications need analysis of massive amounts of rapidly changing data for loan analysis and fraud prevention. With broad compliance and regulatory requirements, BFSI companies are required to maintain an ever-increasing amount of data and require to make this data available for comprehensive reporting periodically.
The most prominent region in global data analytics outsourcing market in 2018 accounted for North America, followed by Europe and Asia Pacific. Middle East and Africa, and South America held the fourth and fifth position in terms of market shares in data analytics outsourcing market. Also, APAC is anticipated to grow at a fastest CAGR, and is expected to hold second position in the global data analytics outsourcing market in 2027.
India and China are the key suppliers of data analytics outsourcing services across the globe. The availability of relatively low-cost workforce and rapid grass development of these economies has enabled them to lead the market in terms of resourcing data analytics services. However, North America and Europe are critical contributors to the global data analytics market. In the coming years, the Asian, as well as Middle Eastern markets, are anticipated to emerge as a highly competitive, owing to the growth of small and medium businesses. The major companies operating in the data analytics outsourcing market globally includes Accenture, Capgemini SE, Fractal Analytics Inc., Genpact, Infosys Limited, Mu Sigma Inc., Tata Consultancy Services Limited, Wipro Limited, WNS (Holdings) Ltd., and ZS Associates, Inc. among others.