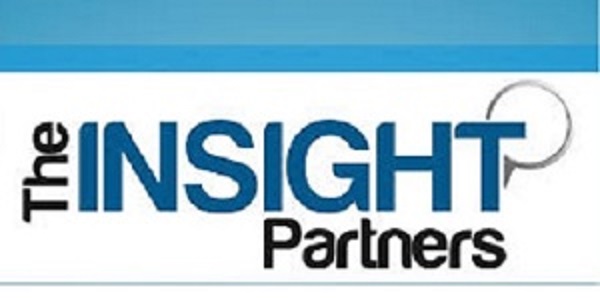 The cancer vaccines assist in the treatment of the existing cancer or prevent the development of cancer; the former are known as therapeutic cancer vaccines. Several vaccines are "autologous," as they are prepared from the samples obtained from cancer patients, and such vaccines are unique to that patient. Cancer vaccines can be of two type, therapeutic vaccine and preventive vaccines. Cervarix, Gardasil, Gardasil-9, and Hepatitis B (HBV) vaccine (HEPLISAV-B) are preventive cancer vaccines, whereas, Sipuleucel-T (Provenge) are therapeutic cancer vaccines. The global cancer vaccines market is driven by factors such as increasing R&D expenditures by pharmaceutical companies, and rising government support for research activities and clinical trials. However, the high cost of drug development hinders the market growth. However, emerging markets are creating growth opportunities for the market players.
Download sample PDF Copy at: https://www.theinsightpartners.com/sample/TIPRE00004595/
CSL Limited, ADURO BIOTECH INC., Astellas Pharma Inc., Merck & Co., Inc., Sanofi, Bristol-Myers Squibb Company, Glaxosmithkline Plc., Dendreon, ASTRAZENECA PLC., and OSE Immunotherapeutics are among the leading companies operating in the cancer vaccines market.
Based on technology, the cancer vaccines market is segmented into dendritic cells cancer vaccines, recombinant cancer vaccines, antigen cancer vaccines, whole cell cancer vaccines, and viral vector cancer vaccines. In 2019, the recombinant cancer vaccines segment accounted for the largest share of the market, and it is further estimated to register the highest CAGR during the forecast period. Growth of the market for this segment is attributed to the escalating demand for effective vaccines and rising prevalence of cancer. In addition, strategic activities by service providers such as collaborations, mergers, acquisitions, and expansions are further accelerating the growth of the market.
Cancer is among the leading cause of deaths across the globe and is profoundly affecting the quality of life. Thus, cancer would be a burden on society if not diagnosed and treated on time. According to the World Health Organization (WHO), in 2018, approximately 9.6 million deaths reported across the globe were due to cancer. Furthermore, the National Cancer Institute predicted that in 2018, approximately 1,735,350 new cancer cases would be diagnosed in the US. Approximately, 1.9 million new cancer cases and 693,000 cancer deaths were recorded in 2018, in North America.
Prostate cancers are the most commonly diagnosed cancers among males in North America; however, breast cancer remains the leading cancer in females. As per the estimations by the American Cancer Society, breast cancer is the most common type of cancer in the US as it caused morbidity in ~234,087 people and lead to 41,904 deaths in 2018. Further, ~276,480 new cases are expected in the country in 2020. As per the Globocan 2019 report, in Germany, the total number of breast cancer cases in 2018 was 71,888, and the disease lead to ~19,376 deaths in that year. Additionally, lung cancer remains the most common cause of death in both sexes. It is estimated that the number of new cases of cancer incidence is 439.2 per 100,000 men and women per year. According to the National Health Profile, the cases of common cancers, including cervical, oral, and breast cancers have increased by 324% in India between 2017 and 2018.
Cancer Vaccines market recent innovations and major events.
A detailed study of business strategies for the growth of the Cancer Vaccines market-leading players.
Conclusive study about the growth plot of the Cancer Vaccines market for forthcoming years.
In-depth understanding of Cancer Vaccines market-particular drivers, constraints, and major micro markets.
Favorable impression inside vital technological and market latest trends striking the Cancer Vaccines market.
Additional highlights of the Cancer Vaccines market report:
The product offerings, company profiles, production patterns, and market remunerations are discussed at length.
Pricing model followed by every company, plus their gross margins and market share are given.
Volume predictions for each product category as well as their revenue share are graphed in the report.
Other essentials such as market share and growth rate of each product category over the forecast timeframe are included.
Market share held by each application segment and their projected growth rate during the study period are evaluated.
The report examines the competition trends, and also offers a complete analysis of the industry supply chain.
Inquiry For Discount at: https://www.theinsightpartners.com/discount/TIPRE00004595/
About Us:
The Insight Partners is a one stop industry research provider of actionable intelligence. We help our clients in getting solutions to their research requirements through our syndicated and consulting research services. We are a specialist in Life Science, Technology, Healthcare, Manufacturing, Automotive and Defense, Food Beverages, Chemical etc.
Contact Us:
Call: +1-646-491-9876
Email: sales@theinsightpartners.com