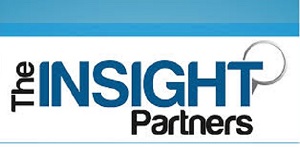 The key factors such as increasing adoption of minimally invasive surgeries, increasing prevalence of chronic diseases, and technological advancements in medical lasers are likely to boost the market growth, whereas, continued adoption of fiber lasers over conventional lasers is likely to be a prevalent trend in the future years. The Asia Pacific region market is the fastest-growing market among all regions and is expected to grow with CAGR of 12.3%. This market is expected to reach US$ 304.99 in 2027 from US$ 109.35 Mn in 2018. Major driving factors such as increasing adoption of minimally invasive surgeries, increasing prevalence of chronic diseases, and technological advancements in medical lasers are expected to drive the market growth.
The global medical laser fibers market, based on the application was segmented into urology, ophthalmology, cardiovascular, respiratory, neurology, and other applications. In 2018, the urology segment held the largest share of the market, by the application. The highest share of urology segment attributes to the high prevalence of patients suffering from the urological diseases treated with medical laser systems.
Request for sample PDF copy at: https://www.theinsightpartners.com/sample/TIPRE00006076/
Some of the prominent players operating in the medical laser fibers market are Clarion Medical Technologies, Lumenis, biolitec AG, BD, Boston Scientific Corporation, Olympus Corporation, Cook, KARL STORZ SE & Co. KG, Richard Wolf GmbH, and IPG Photonics Corporation among others. The market players are focused on bringing new and innovative products and services through various inorganic strategies such as acquisitions and mergers to sustain their position in the market. For instance, in May 2017, Lumenis, one of the leading players offering energy-based medical devices, introduced its new Moses Holmium technology at the 112th American Urological Association (AUA) annual meeting in Boston.
With the advancing field of photonics, fiber lasers have continued to be a preferred choice by medical professionals for many uses including diagnostics and therapeutic applications. These fibers have been adopted rapidly primarily due to their physical characteristics that consist of a fiber waveguide structure. A wide variety of wavelengths generated through fiber lasers as well as the diversity of physical mechanisms used in pulse generation also underpins and supplements the flexibility of fiber laser technology. The market players are launching innovative medical laser fibers in the market that is likely to boost its adoption and aid in the growth of the global medical laser fibers market. For instance, in January 2018, Typenex Medical, a medical devices and supplies manufacturer, introduced Fibernex. It is a line of reusable and single-use holmium laser fibers that are compatible with holmium and Nd:YAG laser systems. Thus, the introduction of breakthrough products easing the complicated surgical and diagnostic procedures through laser fibers is expected to contribute to the growth of the global medical laser fibers market.
The emerging markets in the developing countries in the Asia Pacific region are creating better opportunities for the major market players to expand their business. This is a major reason for the market growth in the forecast period. Most of the major players focus on emerging markets such as India, China, and others. As they have a large number of population and technological advancements in these countries also favor the growth of the market. Furthermore, the growing healthcare sector in this region is likely to enhance the growth opportunities for the medical laser fibers market. For instance, the increasing number of corporate hospitals like Apollo group, Max, Fortis, and others in India is likely increasing professionalism as well as lead to the emergence of the latest medical technology. Moreover, the gulf countries in the Middle Eastern region are also extensively focusing on improving the healthcare facilities in their region with substantial investments towards it. For instance, the government of the United Arab Emirates (U.A.E.) is opening up the policies to gain foreign investments so as to improve the healthcare standard and boost the healthcare industry. Moreover, the government spent approximately US$ 16 billion (AED 59.15 billion) in 2016 for healthcare.
Minimally invasive surgeries (MIS) continues to play a crucial role in general surgery as a sustainable alternative to conventional open surgery and traditional laparoscopic techniques. Laser-assisted minimally invasive surgeries are becoming a gold standard in multiple applications as it helps to cut short the recovery time and reduce morbidity. The modern medicine incorporates increasing utilization of lasers for the treatment of a variety of pathologies as the interest in less invasive treatment modalities gets intense. Lasers are very commonly used in the field of ophthalmology, gynecology, urology, dentistry, aesthetics, and others. For instance, according to an article published by Vision Eye Institute 2016, LASIK is the most commonly performed laser eye procedure in the US, and over 16 million patients had LASIK in 2015-2016. Moreover, a publication by the American Society of Plastic Surgeons (ASPS) mentioned that there was 1,086,830 number of laser hair removal cases reported in the US in 2017 as compared to 1,109,385 in 2016. The use of lasers making minimally invasive surgeries more efficient, safe, and innovative are likely to enable the manufacturers and researchers to come up with striking solutions thereby fostering the market growth of global medical laser fibers.
Inquiry for Discount at: https://www.theinsightpartners.com/discount/TIPRE00006076/
MEDICAL LASER FIBERS MARKET – MARKET SEGMENTATION
Global Medical Laser Fibers Market – By Type
Reusable Laser Fibers
Disposable Laaser Fibers
Global Medical Laser Fibers Market – By Application
Cardiovascular

Reusable Cardiovascular Laser Fibers
Disposable Cardiovascular Laser Fibers

Neurology

Reusable Neurology Laser Fibers
Disposable Neurology Laser Fibers

Respiratory

Reusable Respiratory Laser Fibers
Disposable Respiratory Laser Fibers

Urology

Reusable Urology Laser Fibers
Disposable Urology Laser Fibers

Ophthalmology

Reusable Ophthalmology Laser Fibers
Disposable Ophthalmology Laser Fibers

Other Applications

Reusable Other Applications Laser Fibers
Disposable Other Applications Laser Fibers
Purchase Copy of This Report at: https://www.theinsightpartners.com/buy/TIPRE00006076/
About Us:
The Insight Partners is a one stop industry research provider of actionable intelligence. We help our clients in getting solutions to their research requirements through our syndicated and consulting research services. We are a specialist in Life Science, Technology, Healthcare, Manufacturing, Automotive and Defense, Food Beverages, Chemical etc.
Contact Us:
Call: +1-646-491-9876
Email: sales@theinsightpartners.com