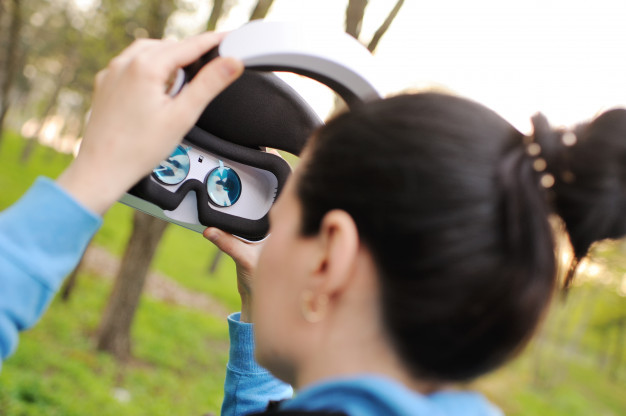 Smart helmets are creating a revolution in smart wearable technologies market by safeguarding head while riding a bicycle or motorcycle but even while working in construction or manufacturing sectors. The smart helmets have been going through several technological advancements since past few years keeping security, safety and comfort of people in viewpoint. This smart device that was until now offering rich-features like advances sensors, combination of cameras, navigation features, optical heart-rate sensors and accelerometers, will now enable in controlling the spread of COVID-19 pandemic by detecting symptoms. For instance, one such development was recently released by KC Wearable with name KC N901 Smart Helmet.
Dr Jie Guo, Global Head at KC Wearable, said, "As COVID-19 has spread around the world, countries have got better at understanding how to control the virus. With a high fever being a common symptom, the KC N901 Smart Helmet is a quick, efficient and accurate way of identifying potential cases. Used in conjunction with other safety precautions, the helmet holds the key to helping countries reopen and end lockdowns. What's unique about this product is that it is essentially a combination of an augmented reality and a thermo-scanner, which allows it to monitor large crowds of people within a short amount of time."
Furthermore, applications of smart helmets can extend far beyond offering features that might sound like a sci-fi, while also enhancing industrial jobs like construction as well as sporting events, military and firefighting purposes virtually. Some of the advancements in features might look like:
Guide workers with intuitive augmented instructions enabling the training process rapid and seamless with almost no scope for errors
Improved data visualization for efficient working with distributed data as well as situational awareness without going to the central room.
Hands-free assistance with remote experts that offers quick solution for any situation without any distraction. Also, this featureenables improves safety along with managing the workflow.
Real-time thermal vision is another vital feature offering workers passively record and analyze the temperature. This will not only create workers safety but even enhance machines and equipment's monitoring along with maintenance.
In addition, the upcoming years are expected to experience a burgeoning demand across the world mainly because rising stringent road safety regulations by several governments, minimizing the use of mobile or tables in factories & roads, rising awareness in safety terms amongst people and the thermal vision ability that not only is suited within factories but now has even been enhanced for COVID-19 screening.