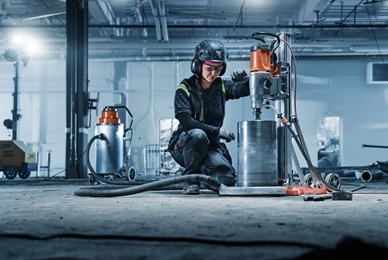 Karin Falk is currently Senior Vice President Services & Customer Quality at Volvo Trucks. Prior to that, Karin served as EVP Corporate Strategy & Brand Portfolio at Volvo Group, and from 1995-2008 she held multiple executive positions at Volvo Cars, including President Special Vehicles. Karin holds a Bachelor of Science in Business Administration and Economics from School of Economics and Commercial Law in Gothenburg, Sweden.
"I am very pleased to welcome Karin to Husqvarna Group. Her strong management background, broad functional experience and leadership will be valuable assets in the next stages of the Construction Division's development. Karin also brings a wealth of knowledge in customer solutions and services, which are central focus areas for the entire Group," says Henric Andersson, President & CEO Husqvarna Group.
Karin Falk will be based in Jonsered, Sweden and take up her new position within the Construction Division on September 1, 2020.