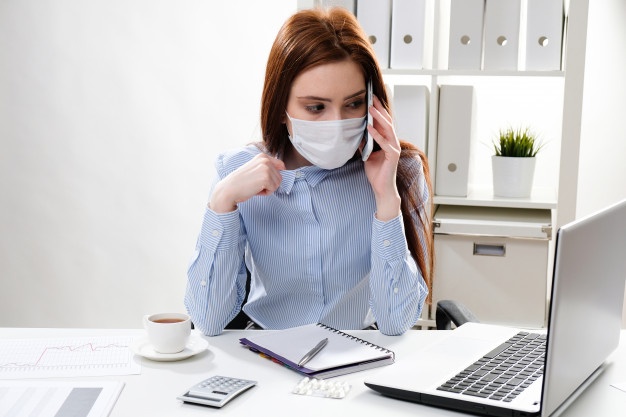 Nowadays, people are well aware of the fact that what kind of work environment new startups are offering. Traditionally, there was a belief that work cannot be fun but the consequence of this principle says that if you see someone having fun at work, they're slacking off. Also, innovation at workplace can enable reducing workplace stress, which is one of the most common types of stress affecting people. A report by The Insight Partners that unnecessary stress at the workplace affects the performance, productivity, and physical as well as emotional health of the employees. This is hence expected to drive workplace stress management market in forthcoming years.
Fun at workplace can help in building companionship; increasing productivity; boosts employee satisfaction & reliability and ultimately inspires creativity & innovation.
Creative Conference Room Names
One of the coolest ways to stand unique in-crowd is to let go the boring naming conventions for the conference rooms. Giving conference rooms some humorous and irreverent name will inspire creativity and humor in the employees.
Encourage on the Job Nap
Napping on the job may be seen as a sign of sluggishness, however, in recent years, many progressive businesses have started encouraging their personnel to take mid-day naps to recharge.
As they believe that a refreshed employee is more productive, employers should agree on the fact that today's extremely mobile worker needs to rest any time and in any way they can -- it means stealing 10-20 minutes of working hour for snoozing.
Funny Bulletin Boards at the Workplace
Employees should be inspired towards the contribution of ideas for bulletin boards at the workplace. To make this idea work an employee should be appointed to look for fun things like cartoon sketches and jokes that point out humor at the circumstances causing negativity or clashes within the office.
An alternative option can be placing cartoons following some serious posts that need people's attention. Hence, whenever they will come looking for those cartoons, messages would also be given.
Success Bell at Workplace
Selected companies are having a success bell inaccessible space of the office, so that whenever any employee cracks a deal or is able to bring a new prospective client to the organization, they ring the bell and everybody cheers for him. This helps in boosting their confidence.
Delighting Employees at Birthday and Work Anniversaries
An employee's birthday or anniversary is an occasion for them to get recognized and seek attention from people in the office. For at least once in a year, it's their day, they get to feel different despite the fact that work will go along as routine, with the same in and out time.
Moreover, celebrating employee anniversaries and birthdays are great motivators; and at the same time, not celebrating them is an almost equally powerful demotivator.
Blast Music to Enhance Collaboration
Some of the Multinational companies follow a trend of blasting music at a particular time of the day when everyone's energy starts declining, then some employees get up and dance, and everyone applaud when the song is over.
Workation Retreats
Workation is a paid work trip that can be united with aspects of taking a vacation and choosing the workcation destination should be wisely done. Make selection of a place that is already known, so that the focus during the eight-hour workday can be maintained. The best part about the concept is that family and friends are also allowed with whom one can explore the location in the evening and weekends. During this vacation, work is also of utmost importance, so there should be a proper Wi-Fi connection at the location.
Having a proper amount of humor and fun at workplaces can do miracles in boosting productivity and promoting exploration. As people are spending one-third of their working lives at their workplace, thus it is very important that should be these type of activities which will also help them to maintain a balance between work life and personal life. The ideas presented above are some decent ones to start with. Live your finest life by having a pleasant workplace.