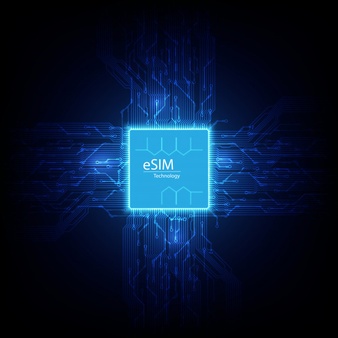 The eSIM assures of a tremendous future towards streamlining the design and connectivity of devices in a swiftly evolving landscape of IoT. In addition, it has been designed for flexible provisioning with the capacity of creating the devices immune to the evolution of future network changes. And now since traditional cellular makers are stepping towards developing eSIM infrastructure, the market across the globe is expected to mount at a CAGR of 27.36% and reach to USD 2,282.27 by the end of 2027, states a report by The Insight Partners.
Furthermore, with 5G almost at the edge of promising higher speed and capacity of mobile network, there are huge chances that eSIM (a wireless connectivity network) becomes a new norm. This would also enable every type of device to remain over a grid of all of the time along with allowing the flexibility of staying connected regardless of location or device.
However, there are still a few challenges towards the growth of the market like linking every network resource to eSIM with individual devices and COVID-19 shutdown that has interrupted the entire supply chain. Additionally, the factory shutdowns, travel bans, trade bans, and border lockdowns have impacted both manufacturing and sales of various consumer electronic products and components. The global electronics and semiconductor industry is one of the major industries that is facing serious disruptions due to supply chain issues and manufacturing shutdowns.
Presently there are three main models facilitating activation of network services remotely by the means of eSIM, nevertheless, not a single model has the ability of entirely achieving the objective of seamless, global connectivity.
The aforementioned three models and their limitations include:
QR code: That consists of the address of the user's Subscription Manager Data Preparation platform and hence lets the profile of eSIM to be downloaded after scanning. However, it involves a process similar to buying a new SIM card.
Pre-provisioned SMDP+ platform: This is in-built into the device that is activated as soon as the device is switched on, but requires an extensive association between OEMs and operators, which is not very common until now.
GSMA SMDS: This is one of the most digitally sophisticated models where devices and subscriptions are purchased separately and matched via digital SM-DS database.