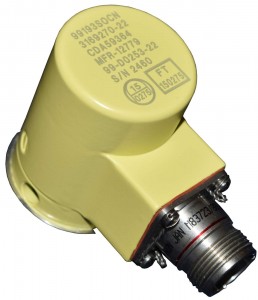 Servotronics, Inc., a designer and manufacturer of servo-control components and other advanced technology products, announced today the results of its operations for the quarter ended March 31, 2020.
"The world has been severely impacted by the COVID-19 pandemic," said Kenneth D. Trbovich, CEO and Chairman of the Board. "While we are proud of the fact that we continue to operate as a Department of Defense-designated 'critical infrastructure' company, our primary focus is on our employees and their families as we have taken many steps to promote the continued health and safety of our workforce."
In the first quarter of 2020, Servotronics reported net income of $1,898,000 (or $0.80 per share Basic and $0.79 Diluted) compared to net income of $98,000 (or $0.04 per share Basic and Diluted) for the comparable period ended March 31, 2019.
Revenues for the quarter were $15,448,000, approximately a 28.7% increase from $12,003,000 for the same period in 2019. The increase in revenue is the result of increases in shipments at both the ATG and CPG.
Gross margin increased by $2,639,000 or 127.3% for the three-month period ended March 31, 2020 when compared to the same period in 2019, in large part due to improved factory utilization, an increase in shipments and improved mix at both the ATG and CPG. Gross margin as a percentage of revenue expanded to 30.5% for the first quarter compared to 17.3% for the prior period.
Selling, general and administrative expenses increased approximately $314,000 or 17.7% for the three-month period ended March 31, 2020 compared to the same period in 2019. As a percentage of revenue, these operating expenses decreased 140 basis points to 14.7%.
Mr. Trbovich further commented, "We are pleased with our financial results for the first quarter, which represented the highest quarterly revenue in our Company's history. While results were in line with our pre-COVID-19 expectations, we expect that the social distancing measures and any preventive or protective actions taken by governmental authorities as well as reductions in customer demand will more meaningfully impact our operations, supply chain, and customers in the second quarter and possibly beyond. In view of the uncertain duration of the pandemic and its unprecedented challenges, we continue to make appropriate adjustments as we navigate through the current environment."
Servotronics, Inc. is composed of two groups – the Advanced Technology Group (ATG) and the Consumer Products Group (CPG). The ATG primarily designs, develops and manufactures servo control and other components for various commercial and government applications (i.e., aircraft, jet engines, missiles, manufacturing equipment, etc.). The CPG designs and manufactures cutlery, bayonets, machetes and combat, survival, sporting, agricultural, and pocket knives for both commercial and government applications.