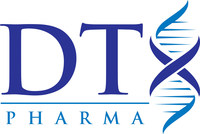 DTx Pharma, Inc. (DTx), a privately-held biotechnology company creating novel RNA-based therapeutics to treat the genetic drivers of disease, announced today a new funding award from The Alzheimer's Association® and the Rainwater Charitable Foundation of $400,000 to advance drug discovery research targeting Tau-mediated disorders such as Alzheimer's disease, Progressive Supranuclear Palsy and Frontotemporal Dementia. The award, along with prior and pending grants, will enable DTx to expand the application of its lipid conjugate technology for the delivery of oligonucleotides as potential treatment for neurodegenerative diseases.
The newly funded program will support the generation and testing of siRNAs designed to reduce the activity of the MSUT2 (mammalian suppressor of Tau) gene, recently characterized as a critical mediator of Tau-induced damage by Dr. Brian Kraemer of the University of Washington and VA Puget Sound in Seattle, WA. The new MSUT2 program is synergistic with a NIH funded project directly targeting Tau already underway at DTx. In both cases, siRNA's modified with DTx's novel lipid delivery motif will be delivered to the CNS, for the treatment of neurodegenerative diseases characterized by abnormal accumulation of tau protein in the brain. Reduction of tau protein expression or reduction of MSUT2 have both been shown to improve behavioral deficits in mouse models of tauopathy, offering attractive therapeutic targets for RNA-based therapies.
"The Alzheimer's Association and the Rainwater Charitable Foundation created the TPEP program because they recognize the imperative of supporting high risk, high reward approaches for the treatment of neurodegenerative diseases. As an early stage company, DTx Pharma is excited to receive this award and to have our technology selected for support along with this group of high-quality academic researchers and companies," said Jeff Friedman, MD, PhD and COO of DTx. "Funding from TPEP will enable us to advance our tauopathy program through preclinical proof of concept studies, and if successful, support rapid advancement of a new therapeutic modality into critical clinical testing. We are grateful for the continued support of partners such as the Alzheimer's Association and Rainwater Charitable Foundation."