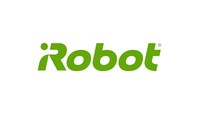 iRobot Corp., a consumer robots firms, announced its financial results for the first quarter ended March 28, 2020.
Colin Angle, chairman and chief executive officer of iRobot, stated, "Consistent with our announcement on March 23, the spread of novel coronavirus (COVID-19) across the globe impacted our first-quarter revenue performance as we saw disruptions to our sales and manufacturing supply chain activities and it also constrained our ability to address those challenges. The impact of lower-than-expected revenue on profitability was softened by better-than-expected gross margins associated with favorable mix shifts and pricing, combined with adjustments to short-term incentive compensation, delayed implementation of certain marketing activities and shifts in the timing of certain R&D programs. We remain focused on prioritizing the health, safety and productivity of our workforce, addressing fluid near-term customer demand, managing our cost structure and positioning our business to thrive once market conditions improve."
Commenting on the company's outlook moving forward, Angle noted, "Cleaning products are increasingly top of mind with consumers today, although the uncertain economic environment now facing consumers is likely to weigh heavily on when, where and whether they will buy a new Roomba® or Braava® robot. Looking ahead, we expect that our near-term revenue will be challenged as traditional retailers work down existing inventory, prioritize demand for essential products and manage through reduced operating hours, limited foot traffic and temporary store closures. Nevertheless, we have been encouraged by strong growth over the past several weeks in e-commerce sales, modestly better-than-expected sell-through trends in domestic retail stores, and solid overall demand for our Roomba® i7 and s9 robot vacuums and Braava jet m6 robot mops. Although our longer-term visibility is suboptimal, we remain optimistic for improved second-half performance versus the first half."
Angle concluded, "We believe that our prior experience managing through turbulent macroeconomic conditions will serve us well as we move forward through these unprecedented times. In addition to the benefits of our recent tariff exclusion and ongoing focus on efficiently managing our manufacturing supply chain, we are taking actions to recalibrate our spending. I am confident that our strong financial foundation, the ongoing commitment of our teams and continued execution on our top strategic initiatives to further differentiate our robots and build our direct-to-consumer sales channel will be instrumental in helping us navigate the challenging headwinds that lie ahead."
Financial Performance Highlights
Revenue for the first quarter of 2020 was $192.5 million, a decrease of 19% from $237.7 million in the first quarter of 2019.
The largest driver of the shortfall against the company's February 2020 targets for first-quarter 2020 revenue was the inability to completely fulfill anticipated first-quarter demand for certain premium robots due to design-driven engineering and supply chain challenges that were unexpectedly complicated by the impact of COVID-19 on our organization, our contract manufacturers and some suppliers.
The first-quarter 2020 revenue performance reflected declines of 28% in the U.S., 14% in Japan and 11% in EMEA from the first quarter of 2019.
GAAP operating loss for the first quarter of 2020 was $20.2 million, compared with GAAP operating income of $22.3 million in the first quarter of 2019. First-quarter 2020 non-GAAP operating loss of $14.4 million decreased from non-GAAP operating income of $33.1 million in the same period one year ago.
GAAP net loss per share was $0.64 for the first quarter of 2020, compared with net income per share of $0.78 in the first quarter of 2019. Non-GAAP net loss per share was $0.32 for the first quarter of 2020 versus non-GAAP first-quarter 2019 earnings per share of $0.96.
Following authorization by iRobot's Board of Directors for a $200 million stock repurchase program, the company repurchased 663,602 shares of its common stock at an average price of $37.65 per share during the first quarter of 2020 for a total of $25.0 million.
As of March 28, 2020, the company's cash, cash equivalents and short-term investments were $263.5 million, compared with $256.4 million at the end of 2019 and $200.5 million as of March 30, 2019. The company, which has no debt, also has access to an unsecured revolving line of credit of $150 million, with an additional $75 million accordion feature.
Cost Reduction Actions
iRobot recently initiated a series of cost-reduction actions, which are expected to drive approximately $30 million in net savings during 2020. In addition, these actions support the company's plans to accelerate certain strategic initiatives and further shift R&D engineering talent from hardware to software.
More specifically, the company has eliminated approximately 70 positions, primarily within its research and development organization. The headcount reduction represents approximately 5% of its workforce as of March 28, 2020. In addition, iRobot furloughed 14 sales and marketing professionals involved in supporting the company's European in-store retail activities and reduced the scope of its 2020 hiring plans.
Other cost-reduction actions include realigning working media with near-term revenue, reducing short-term incentive compensation and adjusting travel costs.
In conjunction with the workforce reduction, the company has suspended the go-to-market plans for its Terra robot lawnmower. This decision primarily reflects the likelihood of significant delays to the company's 2020 commercial plans for Terra caused by COVID-19 combined with the overall intensity of planned technology investment over the coming quarters.
iRobot expects to record a restructuring charge of approximately $2 million in the second quarter primarily for severance costs associated with the workforce reduction.
Q120 and Recent Business Highlights
On April 24, 2020, iRobot's request for an exclusion for its Roomba® robot vacuums from Section 301 tariffs was granted by the United States Trade Representative. This exclusion is effective until August 7, 2020, and allows iRobot to seek a refund of Section 301 tariffs paid since September 2018.
In addition to naming Julie Zeiler, currently VP of Finance, to succeed Alison Dean as EVP and CFO effective May 4, iRobot also appointed current Vice President and General Manager, EMEA, JJ Blanc as Chief Commercial Officer and Charlie Kirol as Chief Supply Chain Officer.
The company successfully introduced the Roomba® s9 vacuum in Japan and China.
Continued progress in expanding the company's community of engaged users who have opted-in to its digital communications to over 5.1 million, up 18% since the end of 2019 and 170% from the same period one year ago.
In early April, iRobot consolidated all of its education products and services under iRobot Education, providing access to educational robots, online resources and programming to inspire the next generation of roboticists, programmers, engineers and scientists.
Continued recognition of iRobot as an innovator by NPD and Fast Company, while the s9's exceptional performance and extensive functionality received awards and rave reviews from Good Housekeeping, CES, RealHomes.com and iF International Forum Design.
Active involvement in several COVID-19 relief initiatives, such as donating thousands of masks from its manufacturing facilities to healthcare workers, participating in a project to repurpose Roomba filters for use in personal protective equipment, supporting a third-party organization to retrofit Roomba in Italian hospitals with a tripod and phone to connect patients with their families and releasing numerous free online and offline learning materials for both teachers and students.
Financial Expectations
On March 23, 2020, iRobot withdrew its financial expectations for 2020 as a result of the uncertainty surrounding COVID-19, including its duration and broader macroeconomic impact, as well as the evolving tariff exclusion process. Given current market conditions and suboptimal visibility, the company is not updating its outlook at this time but will share additional insight about its plans moving forward during its first-quarter 2020 results conference call.
First-Quarter 2020 Results Conference Call
iRobot will host a conference call tomorrow at 8:30 a.m. ET to review its first-quarter 2020 financial results, and discuss its outlook going forward. Pertinent conference call details include:
| | |
| --- | --- |
| Date: | Wednesday, April 29 |
| Time: | 8:30 a.m. ET |
| Call-In Number: | 213-358-0894 |
| Conference ID: | 4191017 |
A live webcast of the conference call, along with the conference call prepared remarks, will be accessible on the event section of the company's website at https://investor.irobot.com/events/event-details/q1-2020-irobot-corp-earnings-conference-call. An archived version of the broadcast will be available on the same website shortly after the conclusion of the live event. A replay of the telephone conference call will be available through May 6, and can be accessed by dialing 404-537-3406, passcode 4191017.
About iRobot Corp.
iRobot®, the leading global consumer robot company, designs and builds robots that empower people to do more both inside and outside of the home. iRobot created the home robot cleaning category with the introduction of its Roomba® Robot Vacuum in 2002. Today, iRobot is a global enterprise that has sold more than 30 million robots worldwide. iRobot's product line, including the Roomba and the Braava® family of mopping robots, feature proprietary technologies and advanced concepts in cleaning, mapping and navigation. iRobot engineers are building an ecosystem of robots and technologies to enable the smart home.