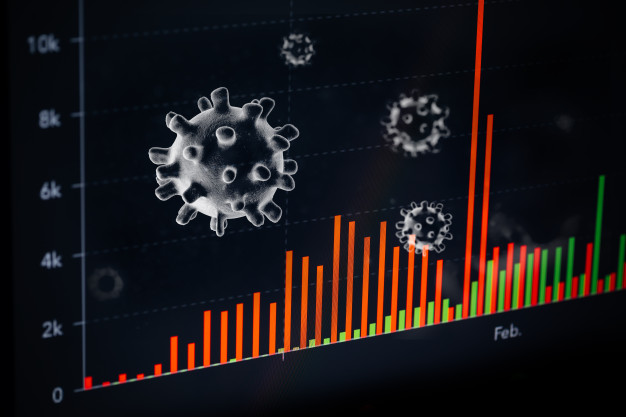 2020 has been a brutal year for almost every business across the globe. For more than millions of individuals, the year has been financial ruin as the year started with threats like COVID-19, U.S.–China trade war, Brexit and Australia bushfire. However, coronavirus has created major global economic disruptions, hitting hard some of the businesses.
Nevertheless, there are some of the market pockets that are dull but expected to be benefited through the crisis. Below are a few of such sectors highlighted:
Remote Working platforms: While there is no alternative for a face-to-face meeting for the completion of complicated projects, but the current crisis demands a substitute forcing several companies to digitally transform.
The companies are not only taking up video conferencing platforms and team collaboration platforms for working but also using these as an effective mode of communication to ensure the well-being of their employees. Hence, with the rising trend of video conferencing within the company or else for client meetings, companies offering such services are the major gainers of the crisis including Zoom Video Communications, Microsoft, etc.
In addition, Microsoft had reported more than 12 million hikes in its active users for its team collaboration suite and Zoom Video Communications shares have seen a rise of almost 130 percent since the last three months.
E-Payment Systems: Maximum numbers of people have now agreed to the digital mode of transaction with rising fear of COVID-19. Although the e-payment trend was already accelerating in society this virus outbreak will give a boost to the trend with companies such as Rrazorpay, Direcpay, EBS payment gateway, Pay and Paypal amongst other getting benefitted.
Food Delivery Companies: With millions of people across the world on lockdown, there is a quick rise in opportunities for food delivery companies. In a number of countries where people are in quarantine or on lockdown, restaurants can still offer food delivery services on their orders by the means of well-known mobile apps in their region. Furthermore, a recent survey states that searches for food delivery services have increased by nearly 80% on average. Moreover, a major share of these searches was taken by Amazon Fresh & Instacart with more than 200% searches.
Online Health Medical & Health Consultation Platforms: The rising fear of the Coronavirus outbreak has surged the popularity of online health consultation followed by medicine delivery. On the other hand, several pharma companies with domestic business models especially in terms of chronic illness will be sufferers of the crisis.
Telecommunications industry: When almost a number of people are working from home then only the industry into limelight is the telecommunication industry. Otherwise referred as boring or often loss-making business is experiencing a thrust as it not only makes certain that the consumers are able to connect for their work and carrying out daily activities but also emergency services functions continuously. Moreover, research labs are able to associate with the required departments for creating vaccines or medicine or even give the results of the tests.