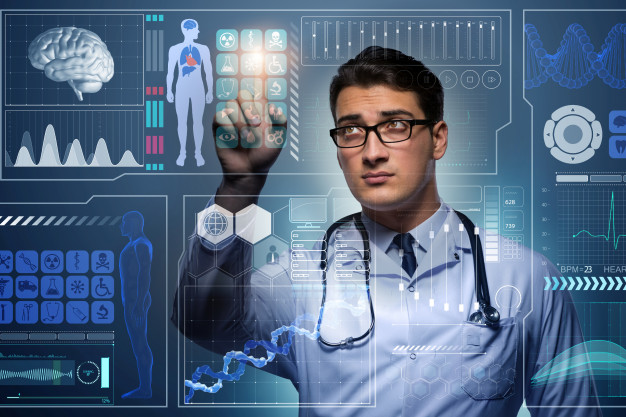 The usage of the iPad for storing a medical record of a patient by medical professionals is very common these days. Technological applications such as machine learning and IoT (Internet of Things) are changing the healthcare industry. Nowadays, healthcare is becoming more effective and responsive. Thus, data and data analytics are playing a major role in the field of transformation. Information technology is responsible for collecting a huge amount of data by devices. However, wearables are the primary step involved in the real-time delivery of healthcare. Thus, wearables are collecting the data and are analyzing it. Data has the capability to empower medical devices and doctors for taking the corrective measures for treating the patient.
IoT is serving as the backbone to the connected devices such as insulin pen, meter and the setup of remote safety monitoring. A meter has the potential to detect and transmit data regarding the health of the patient. Later, the system processes the data as per the parameters of the patient. Thus, it is using the algorithm for activating the device of insulin with the appropriate dosage.
On considering the medical practitioners, IoT is very useful in reducing the time of doctors spending on therapy. It is also applicable in providing real-time automation. In the healthcare industry, it is improving the operational efficacy, decreases cost and helps in standardization.
An increase in information technology in the healthcare sector is responsible for improving the experience of the patient. However, it is increasing the efficiency of operation because of the sharing of information. Therefore, the solutions to healthcare technology are helping in developing medical care and automating the manual process.
There is an increase in the usage of smartphones. Thus, in India, usage of smartphones is experiencing enormous growth because of the factors such as a decrease in price because of the growth in competition and the occurrence of the services related to the internet on smartphones.
Nowadays, there are various online portals developed. For instance, the iCliniq is the online portal and is helpful for the individuals to consult the doctor. With the help of this application, there is no need to visit the doctor, the patient can consult over the phone or through the HD video if there is a need for an immediate consultation. Likewise, telemedicine is providing various opportunities for the health of people living in rural areas. Thus, telehealth is also has a facility where patients can connect to doctors with the help of mobile devices and the video chat. However, various foundations are providing telemedicine service in rural areas. For instance, Apollo Telemedicine Networking Foundation is providing telemedicine by transferring the medical information and medical transcription in the format of videos, audios, graphics, emails, CDs, internet, text and different forms of electronic methods. This information is mostly shared with patients, physicians and healthcare providers by using the computer, networking and satellite technology for treatment, diagnosis, consultation and providing education.