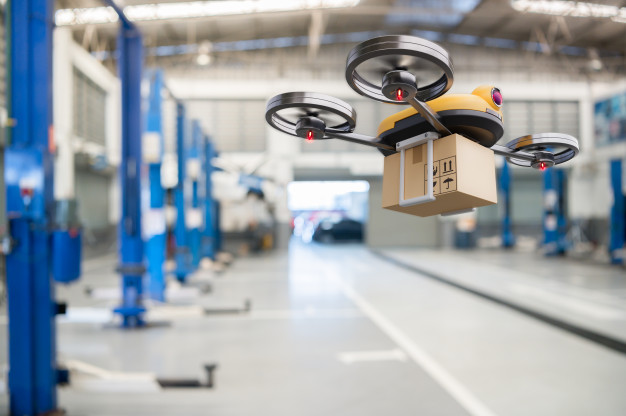 Robots in logistics have made their way in warehouses as well as storage facilities to enable organization and transportation of products. The process is also known as intralogistics that not only boosts productivity, enhances the efficiency of workers but also provides flexibility at a reduced cost. In short, businesses deploying logistic robots are estimated to register major profitability than others.
According to a research report by The Insight Partners, the transportation segment led the logistics robots market with a share of 67.9% in 2018, is anticipated to continue its dominance in upcoming years.
Insights:
Automated guided vehicles (AGVs) – One of the basic applications for a logistic robot is the utilization of mobile AGVs in storage facilities as well as warehouses for the transportation of goods. Moreover, such robots are designed in a way so that they can operate in a predefined pathway for shipping and stowing the products round the clock. Also, AGVs plays a very crucial role in terms of reducing the cost of logistics along with streamlining the supply chain.
Drone-based delivery systems - Drones make the delivery of goods easier especially to the remote locations or even to less populated areas that are deprived of better transport infrastructure needed for urgent delivery of medicines. Hence, these should be considered as complementary to the current transport system and not the replacement.
Self-driving vehicles - Autonomous or self-driving vehicles in logistics with the help of robots not only enables on-time last-mile delivery with efficiency but also, assures the safety of the product. With robots driving vehicles, humans can concentrate on other tasks making better utilization of their time.
Connected Distribution Networks - a logistic robot enables simplifying the multifaceted supply chains by connecting the distribution network in real-time.
Mobile robot pickers - This is another key development in logistics with robots where the traditional mode of goods-to-robot is now replaced by robot-to-goods. In other words, now products are not transported towards a robot picker, however, a robot picker over a mobile base drives across the entire warehouse and picks the products directly. Also, it controlling mobile robot pickers easier than the traditional warehouse systems.