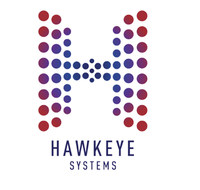 Hawkeye Systems, Inc. (OTCQB: HWKE) is pleased to announce the creation of a strong body cam platform for biosurveillance and real-time monitoring of issues such as the Coronavirus
"It's the personnel at the front line that are likely to be exposed first so our thought was why not build in the functionality to give early warning and early detection, not as an afterthought or reactively, but proactively in the platform," said Corby Marshall, CEO of of Hawkeye Systems. "With power and data at the harness point, coupled with the ability to provide real-time connectivity via 5G, the opportunities are limitless."
With the addition of plug and play modules and interoperability with different sensor types, the [In-Depth] Body Cam platform has the ability to collect and monitor data related to bio-hazards and possible public health issues.
A presentation with pictures and videos of the next-generation [IN-DEPTH] Body Cam System can be found on Hawkeyes' website