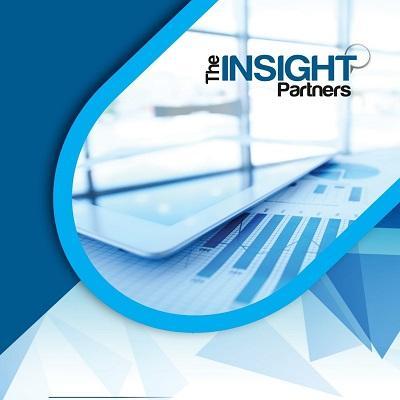 According to our latest market study on "Terahertz Body Scanning Market to 2027 - COVID-19 Impact and Global Analysis by Technology Type (Standaloneand Integrated); Scanner Type (Fixed and Portable); Application (Public Places,Airport and Custom Checkpoints, Train Stations and Subways, and Others); and Geography," the market was valued at US$ 48.54 million in 2019 and is projectedto reach US$ 316.09 million by 2027; it is expected to grow at a CAGR of 27.0% from 2020 to 2027.
Terahertz body scanners have a few advantages such as noionizing radiation, extremely high image acquisition rates of up to 5,000frames per second, easy integration into industrial processes, and low cost.Also, a new sub-terahertz security body scanner has been developed to respondto the urgent demand for efficient, safe, and speedy imaging in remote securityscreening applications. The integration of innovative THz sensing technique and advanced signal-generating technology based on IMPATT dioderesulted in a cost-effective cutting-edge system capable of real-timevisualization of the threats hidden under people's clothes.
Download PDF Sample Report Here: https://www.theinsightpartners.com/sample/TIPRE00011825/
NOTE: Our analysts' monitoring the situation across the globe explains that the market will generate remunerative prospects for producers post COVID-19 crisis. The report aims to provide an additional illustration of the latest scenario, economic slowdown, and COVID-19 impact on the overall industry.
Competitive Landscape: Terahertz Body Scanning Market:
Thruvision Group plc
Terasense Group Inc
Shanghai Eastimage Equipment Co. Ltd.
Nuctech Company Limited
MC2 Technologies
Asqella Oy
unival group GmbH
INO
Leidos Holdings, Inc
Rohde & Schwarz GmbH & Co.
Geographically, the terahertz body scanning market issegmented into five major regions North America, Europe, APAC, MEA, and SAM.Due to the increasing number of government regulations favoring terahertz bodyscanning in North America, the region held the largest share of the globalterahertz body scanning market. Europe is a crucial market for the future growthof the terahertz body scanners market, owing to the presence of well-developednations such as Germany, the UK, and France, which drives the adoption ofadvanced body scanning-based security solutions. Also, the presence of a largenumber of terahertz body scanning manufacturers in this region furthercontributes to the growth of the market.
The report segments the global Terahertz Body Scanningmarketas follows:
TerahertzBody Scanning Market ? By Technology Type
TerahertzBody Scanning Market ? By Scanner Type
Terahertz Body Scanning Market ? ByApplication
Public Places
Airport and Custom Checkpoints
Train Stations and Subways
Others
Moreover, the report elaborates different internal and external factors of the global Terahertz Body Scanning market. Data related to organizations such as the sales amassed by the manufacturers have also been mentioned. The report offers data related to the firm's price models along with gross margins. The report further focuses on market dynamics, growth drivers, developing market segments, and the market growth curve based on past, present, and future market data.
Interested in Purchasing this Report? Click here @ https://www.theinsightpartners.com/buy/TIPRE00011825/
The Key Highlights of the Report:
Estimates on market size by key regions/countries, product type and application, history data from 2020 to 2027, and forecast to 2027.
The structure of global Terahertz Body Scanning market by identifying its various sub-segments
Analysis of the value, market share, market competition landscape, SWOT analysis, and development plans in the next few years.
Detailed information about the key factors influencing the growth of the market including growth potential, opportunities, drivers, industry-specific challenges and risks.
Note: If you have any special requirements, please let us know and we will offer you the report as you want.
About Us:
The Insight Partners is a one stop industry research provider of actionable intelligence. We help our clients in getting solutions to their research requirements through our syndicated and consulting research services. We are a specialist in Technology, Healthcare, Manufacturing, Automotive and Defense.
Contact Us:
Call: +1-646-491-9876
Email: sales@theinsightpartners.com