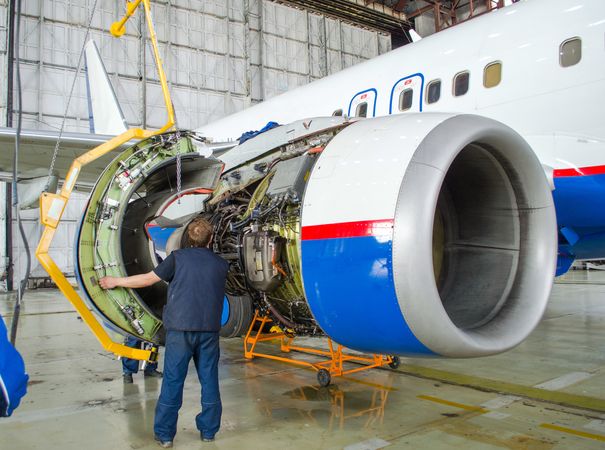 The commercial aircraft industry has witnessed exponential growth in the past few years. This growth is happening because various operators in the industry are developing, overhauling, manufacturing, and rebuilding helicopters, aircraft and airplanes engines, along with other components and subsystems for the commercial sector.
The increasing air travel in developing markets, infrastructure developments are the main factors that are raising the demands for commercial aircrafts. Considering these demands, the biggest giants in the aerospace industry including Boeing and Airbus are seen highly indulged in manufacturing commercial aircrafts. The growing production creates huge demand for equipment such as avionics systems, engine control, and monitoring systems, that operate at peak efficiency. In equipment, power connectors play a vital role as they are used to connect the engine control units with cables of commercial aircraft electrical system, where they ensure consistent transmission of the electric signals and power. The military ground vehicle manufacturers are also seen buying large quantities of power connectors for their number of vehicles.
The power connectors are considered as essential components on aircraft, naval ships, military ground vehicles, and body-worn equipment. But research states that the aerospace segment dominates the power connectors market, followed by military ground vehicles. The reason behind this is the fact that power connectors are applied more in aerospace industry. Thus, the aircraft OEMs are procuring rising volumes of parts and components.
The companies operating in the aerospace and defense power connector market are offering products with different current ratings according to the customers' demands. On the basis of the current ratings, power connectors avail with 5–40 Amp, >40–80 Amp, >80–150 Amp, >150–300 Amp, >300–600 Amp, and >600–900 Amp. Analyst predict that the power connectors with 5–40 Amp will hold the largest share of the market between 2020 and 2027. They also expect that connectors with >80–150 Amp will register the highest CAGR during the mentioned period.
For business expansion, major companies in the aerospace and defense power connector market are performing strategic activities such as mergers & acquisitions, new product launches, partnerships & collaborations, etc. Currently, companies including Ametek. Inc., Amphenol Corporation, Arrow Electronics, Inc., Collins Aerospace (Raytheon Technologies Corporation), and Eaton Corporation plc, etc. are active in the market.
The research report published by The Insight Partners predicts that the aerospace and defense power connector market is will grow to US$ 1737.8 million by 2027 at a CAGR of 5.3% between 2020 and 2027. The report also mentions that currently, the global market is highly dominated by the North America and Europe due to the availability of technological capabilities, R&D, infrastructure support, and skilled professionals.
On the other side, industry experts predict that the aerospace and defense power connector market in Asia-Pacific will gain significant traction and witness remarkable growth rate during this period.