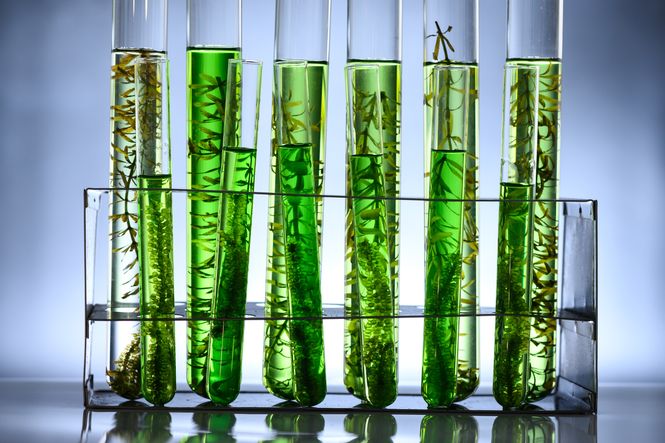 In past few years, algae have emerged as one of the most promising long-term and sustainable sources of fuel, feed, food, and other co-products for oils and biomass. The research report by The Insight Partners predicts that the algae products market will reach to US$ 4,339.3 million by 2027 at a CAGR of 7.8% between the years, 2020 and 2027. North America accounted for the largest market share in 2019. But the analysts expect that Asia Pacific will experience lucrative growth rate between 2020 and 2027.
It has been observed that the companies are adopting organic growth strategies to expand their market reach. Cyanotech Corporation, Algatech Ltd. and DSM are seen implementing these strategies to gain significant market share globally and enlarge the customer base. This adoption also permits them to maintain brand name in the global algae products market.
Fuel
Microalgae biomass has shown the capacity for processing chemicals, biofuels, and bio-based goods, contributing to the transition from a petroleum-based economy to a bio-based economy. Biofuels are considered as one of the most potential sources of renewable energy to address environmental issues and the global energy crisis. Algal biofuel offers advantages including higher growth rate without food competition and minimal/no environmental impact.
Biofuel produced from microalgae has low density and viscosity compared with cellulosic biofuel with high caloric value, that's why algal biofuel becomes more suitable for the application. The introduction of biofuel mandates around the globe is predicted to compel manufacturers to invest more in Research and development in coming years to develop sustainable technology for algae fuel production.
The same research report by The Insight Partners states that the algae industry has struggled over the past decade to maintain the biofuel market. However, the product has the potential to experience an enormous scope once the manufacturers overcome the barriers associated with capital costs, raw material manufacturing, and production volumes.
Food Industry
Algae have been harvested in China and Japan for use as human food for more than 4,000 years. Also, in the United States and other regions in the world, algae are mostly used as dietary supplements that help to boost the immune system, normalize blood sugar, repair nerve tissue, and provide added protein and fiber to the body. The available data shows that the nutraceuticals and dietary supplements led the algae products market in 2019.
The use of whole microalgae biomass as a food supplement is a most critical application in the food market. Microalgae are used as a source of food ingredients including omega-3 fatty acids and carotenoids.
Similarly, agar is used as a gelatin substitute and is used in the manufacturing of sauces, mayonnaise, creams, jellies, custards, processed cheese, puddings, and frozen dairy products. It is used in jams and marmalade for thickening and gelling, and as an anti-drying agent in pastries and bread. Further, agar is also used as a thickener in ice creams and other desserts. The use of algae products as an alternative food source and ingredient drives the growth of an algae products market.