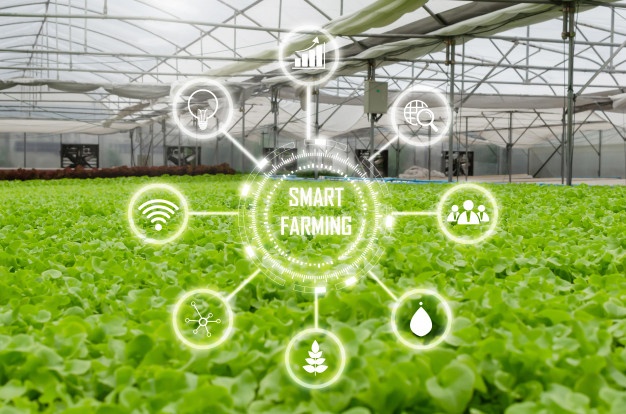 The global population growth accounts for nearly 83 million yearly or 1.1% per annum and this is expected to pose a huge problem for the agriculture industry. Regardless of any extreme situation including changing climatic conditions or even the COVID-19 pandemic, the biggest health emergency since 1920, the demand for the food needs to be met. To meet the rising need for food, the agriculture industry demands new technologies including Internet of Things that may perhaps enable in reducing waste as well as enhancing productivity by increasing fertilizers efficiency.
According to a report by The Insight Partners, IoT in agriculture lets farmers to monitor their crops by the means of different types of sensor. IoT in agriculture industry is highly influenced by augmenting adoption of IoT as well as AI solutions by farmers followed by the government support.
For instance, FieldMicro has a cloud-based SmartFarm platform that offers an innovative automated agriculture solutions as well as farm control monitoring system along with making farming more simple and efficient. Mitch Brownlie, CEO of FieldMicro says, "We are proud to introduce FieldMicro, which allows crop and livestock farmers to upgrade their farm and utilize the latest smart technology to enhance their operations to save time and money. With an amazing array of features and technologies, not previously available to farmers, FieldMicro is poised to reinvent farm management and finally bring farming into the 21st Century."
IoT in Agriculture has wide ranging applications including precision farming or agriculture, livestock monitoring, smart greenhouses and agriculture drones.
Some of the benefits of IoT in agriculture industry are:
Agility: IoT in agriculture offers real-time monitoring along with predictive systems enabling farmers to save crops during the significant changes in weather or soil health.
Food Supply Chain: IoT based greenhouses enable meeting the demand for food by reducing the food supply chain that can offer fresh fruits and veggies to them.
Efficiency: IoT in agriculture allows farmers monitoring and predicting insights of their product and conditions in real-time that aid them in making informed decisions.
Farm management: Soil and crop sensors, farm mapping and drone monitoring help farmers in increasing the nutritional values of crops using IoT connected devices.
In a nutshell, IoT in agriculture has several benefits and the market is growing at a rapid pace owing to several factors including the growing population, rising focus towards improving efficiency and crop management along with supporting government policies. However, there are certain challenges like high costs and limited technical skills hindering this smart farm revolution.