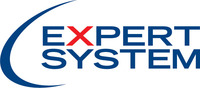 There is a growing appetite for solutions that optimize process automation by understanding and exploiting unstructured information. Expert System's AI-based platform leverages natural language understanding to process information in the most complete and accurate way possible. It combines the ability to comprehend textual information with the power, flexibility and scalability required by today's businesses, while also offering relevant cost-benefit advantages.
Expert System has been working with some of the world's leading insurance and reinsurance companies. Its products for the Insurance market allow customers to automate their data and knowledge-based processes, ensuring easy integration, rapid implementation and a clear ROI.
"Expert System's Artificial Intelligence offers a proven response to the challenges of unstructured data management and intelligent automation," said Alain Biancardi, Vice President Sales & Marketing at Expert System France & Benelux. "Making processes more effective is at the core of our solutions for the insurance industry, and we are honored to be chosen by UTWIN as a trusted partner for their innovation efforts:"
With Expert System's AI platform, UTWIN greatly improves the customer journey, reducing response time, especially for medical report analysis, and increasing the quality of service.
"The integration of AI modules in our customer interaction processes provides real added-value support for our teams. It will allow them to strengthen the relationship with their customers and partners and achieve the highest levels of service quality," explains Patrick Petitjean, President and co-founder at UTWIN.