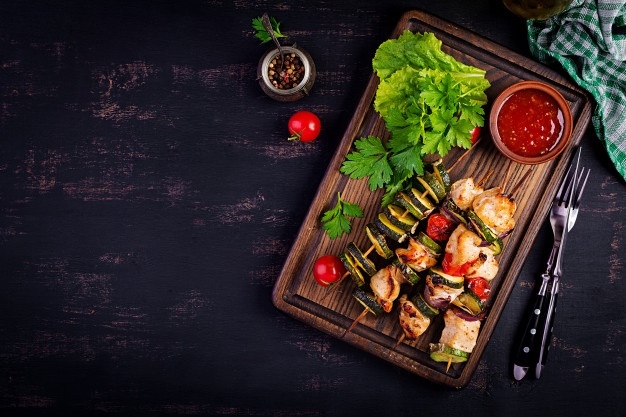 A lot of concerns surrounding food industry since years is now seeking attention due to COVID-19 and urging the society to define the new future of food. In days ahead players across the food value chain industry including suppliers, retailers, farmers, restaurants or even manufacturers will possibly have to face several challenge that will defiantly open new doors for opportunities.
Key to overcome the upcoming challenges while leveraging opportunities would be swift adoption of digitization, FoodTech and eco-friendly systems. Thus, below are a few tips that will aid the market players to flourish in post pandemic market:
Food Industry 4.0
Food Industry 4.0 is mainly about digitization of the complete food value chain. Some of the revolutionary novel technologies like artificial intelligence, blockchain, smart data, robotics and precision farming are expected to boost productivity at a cost-effective rate. For instance, some of the companies are already assisting farmers in taking better decisions by converting the data collected into information that can lead to optimal operations and productivity improvements.
In the midst of COVID-19 outbreak, the United Arab Emirates pushes towards transforming food production, where nearly 80 percent of the food is imported. Besides, they are even investing in a new indoor farming that will possibly soon be commercialized for growing tomatoes under artificial LED lights under the climate-controlled warehouse.
Climate-Smart Farming
Climate-Smart Farming is the method that aids addressing the challenges of food security as well as the changing climate focusing majorly over the biodiversity, soil health and soil & water conservation. The main aim of this approach is to achieve carbon neutrality along with minimizing loss and wastage of food.
Personalized nutrition
Personalized nutrition drives the association between technology, big data and food. These days' consumers are seeking a food product that best suits their lifestyle without keeping health and nutrition at stake. Thus, a number of companies have already started focusing over proteins alternative that can replace meat. Moreover, companies need to produce products that have enough nutritional properties suiting children, older people and athletes. And with COVID-19 already disrupting the health and wellness of the society especially to the people with pre-existing health conditions like diabetes, blood pressure, obesity, etc personalized nutrition might serve as pre-emptive care.