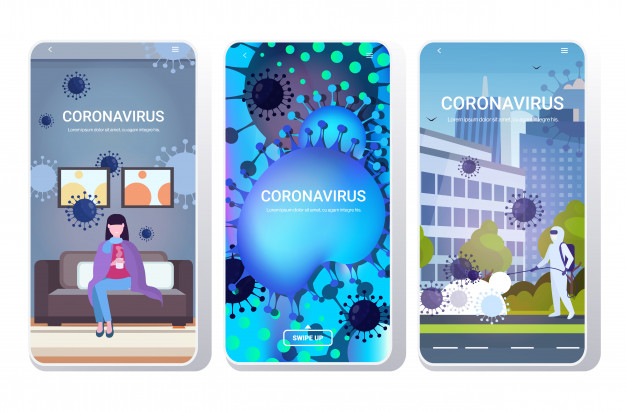 A team from PwC, Strategy&, IXDS as well as the crowd-management technology firm SIS Software developed an app with the name "CoronaManager" to aid combat COVID-19 in Germany.
The project of "CoronaManager" app-enabled in getting the unique skills of PwC, Strategy&, IXDS, and Software at one place for producing an entirely-functional model in nearly 48 hours.
PwC along with Strategy& created an advanced concept for the development of an app, consisting of distinct requirements, a number of functionalities as well as a mock-up design. The PwC digital incubator was basically accountable for the UX design, technical development of model & the development of besieged material of marketing for the hackathon, including a video clip. IXDS was looking after the graphic design plus a video tour via the app. And SIS Software brought its verified & readily obtainable technical solution for crowd-management.
A number of factors facilitated the speedy development of the model followed by the development headed towards the roll-out phase of the CoronaManager app.
Furthermore, all over the country, public as well as private establishments identified the huge prospective of using location & mobility data to assist in avoiding the contagion of COVID-19, while permitting the gradual stimulating of lockdown procedures that are affecting the economy. Also, federal and state ministries of Germany are already expressing their interests in "CoronaManager" app, like the German Red Cross, and some private sector clients. In addition, the app has also started attracting interest in several other countries.
The CoronaManager app can be rolled out rapidly because it is based on an existing and proven technological platform. It has robust export latent outside Germany because it can be customized to work with the prevailing smartphone technology and can easily be translated into other languages.
Developed in nearly 48 hours, the app is an influential communication & information tool based on the location-based directed shreds of evidence to enhance the protection of the users and others. The app is now totally operational plus is adjusted for contact tracing via privacy standards by Pan-European Privacy-Preserving Proximity Tracing (PEPP-PT), Apple as well as Google.