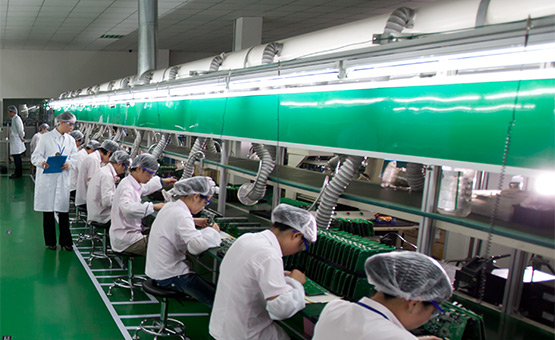 General Motors is one of the first automotive giants that had recognized the need to fuel enhancement via revving up the reverse logistics of materials recovery. Hence, engineers of GM started monitoring the trends of warranty parts repairs very closely so as to take significant decisions regarding parts that require analysis.
But to handle the logistics of GM's was quite challenging, as it receives parts from more or less 9,000 dealers from across the United States, Canada as well as several other parts from various countries. Earlier, the dealers of the company used to package the parts following which they used to address those packages to one of the designated suppliers at one of 200 plus locations and then carry them to the post office for shipping along with paying the shipping costs up-front. And this entire process involved a lot of time and effort as GM had to frequently call every dealer to verify if the shipment was done or not which further followed contacting the suppliers for determining that the parts had been received or not
GM Manager of the Warranty Parts Center, Gary Smits states, "We wanted a more responsive process with flexibility and accountability built-in."
Then the UPS Supply Chain Solutions offered them with a total materials recovery solution that included services right from door-to-door delivery of the package to inventory management along with the progressive Technology GM needed for streamlining and control ling their supply chain.
Gary Smits further adds, "UPS Supply Chain Solutions helped us simplify the process and speed it up. The quicker we can get a part back, the quicker we can fix the problem. Customer satisfaction is our primary focus."
Then, GM launched its dealerships to an accelerated reverse logistics process along with the easiness of management required for rapid response. When an engineer chooses any part for analyzing from a list of dealer warranty claims, the dealers included are given electronic notification of shipping the parts to Orion. Then the dealers packed those parts followed by applying a pre-printed return service label of UPS and then a UPS driver picks up the packaged part at no cost.
In addition, the system can now capably generate electronic reminders for every single dealer for nearly 28 days, creating a debit file for the cost of the repair work every month. As soon as the Warranty Parts arrives at Center, it is audited in terms of pre-loaded data of the system with a barcoded label and has been placed in inventory for up to 60 days.
Smith says, "Our engineers and suppliers are very pleased with UPS Supply Chain Solutions." We concentrated on the new vehicle launches this past year—a very important area of the business. Their system enabled us to request 100 percent of the identified parts for newly launched vehicles, and we returned them quickly."