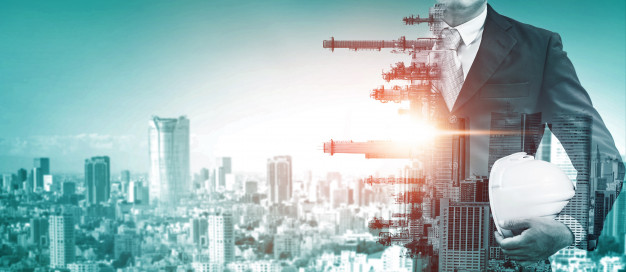 The National Grid drives the network of power transmission along with imposing a balancing fee, known as a BSUoS charge across the United Kingdom. BSUoS charge is mainly for the providers generating more than the required energy at any particular time. Furthermore, all the local providers of energy are put through BSUoS, which also adds up approximately 5 per cent of the overall energy revenues for the country, especially in view of the innate intermittency of wind and solar energy.
Elastacloud is a London-based data science & AI consultancy company that also has a specialized division energy production facing an essential challenge of non-thermal energy with low carbon emission.
"Solar and wind plants generate energy intermittently, which creates ebbs and spikes in production. But the energy distribution network in the United Kingdom evolved to accommodate more predictable coal-, oil-, and gas-fired production," says Andy Cross, Chief Operating Officer at Elastacloud.
Hence, in order to aid the development of an intelligent energy system, Elastacloud partnered with several other energy providers as well as Microsoft. That enabled the development of the Elastacloud Energy BSUoS Forecast web service by utilizing Microsoft Azure Machine Learning (ML) service.
The web service developed over Azure Machine Learning runs on AKS (Azure Kubernetes Service) clusters. Elastacloud Energy BSUoS Forecast web service makes use of Azure Functions to host the API along with gathering the data deprived of any physical or else virtual infrastructure. Moreover, it utilizes Azure Data Lake for the data warehouse. Also, data scientists and engineers of Elastacloud can host the development, deploy and release environments for BSUoS Forecast with the help of Azure DevOps. In addition, at every half an hour's interval, the web service provided estimates of BSUoS costs & customers access for one-to-two-plus days through Azure SQL Database.
"With Azure Machine Learning, Functions, and other Azure resources, we support BSUoS Forecast with no virtual machines and nothing to manage. Instead of managing infrastructure, we built a highly automated service that hides its own complexity inside serverless boxes," further added Andy.
With the help of BSUoS Forecast, the energy providers, as well as grid authorities now, can lessen the effects of solar & wind intermittency followed by targeting the generation where it is required. That will enable in building a more efficient and cost-effective system making certain companies profitability, unlike several big energy plants. Because a big energy plant can undoubtedly generate revenues nearly a quarter-million pounds per hour, but end up losing almost 5 per cent in BSUoS charges/hour/day. Therefore, with BSUoS Forecast is a smarter and profitable solution that lets reducing those charges along with amplifying the returns by selling a reduced amount of energy within low-yield futures contracts and at higher rates in real markets.
In a nutshell, this is the spell of transformation for energy providers where they have the capability of foreseeing the supply and demand chain more precisely. This may help them in upscaling their management operations followed by reducing costs while meeting the future energy needs of consumers.