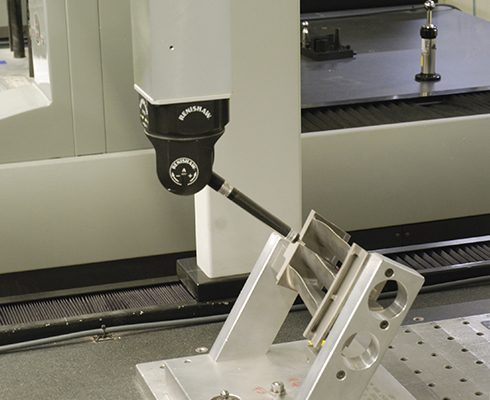 Aero-engine as well as turbines blades used in aeronautical industry are made-up with the super-alloys that is capable of withstanding extremely high pressures & temperatures. Though these have a very complex shape in order to maximize efficiency along with reducing stress as well as fatigue, they are still developed using the oldest known technique for manufacturing: casting.
EMA (Europea Microfusioni Aerospaziali), a Rolls-Royce Group company is the manufacturer of propulsion systems for civil & military aircraft, submarines, ships as well as turbines used for industrial energy production has an extensive range of micro-casting technologies that included those meant for the production of blades with single crystals of metal alloy. Also, the company specializes in the process of lost wax micro-casting that includes formation of wax models attained from metal moulds.
Further, these formations of wax models are coated with ceramic material aimed at withstanding higher temperatures. Later, the wax is removed following which the ceramic shell forms the mould for super-alloy. As soon as it solidified & cooled, the parts of cast then undergo a heat treatment as well as finishing. Also, the components are tested for dimensional accuracy and structural integrity with help of X-ray, ultrasound and liquid penetrant testing machines.
Designing a process that can efficiently test dimensional accuracy of turbine as well as aero-engine blades was probably a challenging task owing to the multifaceted geometry of these parts.
Thus, the company was looking for a solution that would enhance the efficiency of dimensional testing process in order to reduce the time taken for measuring cycle time and thus increasing the capacity of its existing, internal machines used for measurement.
However, their CMMs operated PH10 3-axis indexing heads, which had certain movement as well as in stylus changing times related limitations. This was mainly because of the parts complexity that necessitated a lot of changes in terms of stylus for every single measurement cycle.
Hence, EMA started working along with Renishaw's experts towards developing a better solution that would be capable of overcoming any aforementioned limitations, followed by sending their CMM machines parts for measurement tests at one of the Renishaw facility. The tests result enabled EMA coming at a solution for investing in an even more flexible as well as efficient PH20 5-axis probe heads plus a MODUS metrology software that was then retrofitted and programmed by Renishaw team to the exiting CMM machines
The end-result derived seen had all the answers for the previous challenges of reducing both measurement times and the quantity of stylus changes performed during the control cycle. "Since the introduction of the Renishaw PH20 probe head, it's possible to reduce significantly both measurement times and the quantity of stylus changes performed during the control cycle. The use of the MODUS software also reduced and optimized programming times. We have managed to reduce cycle times by between 30 and 50% and in some cases even more!" said Maurizio Rullo, CMM programmer at EMA.