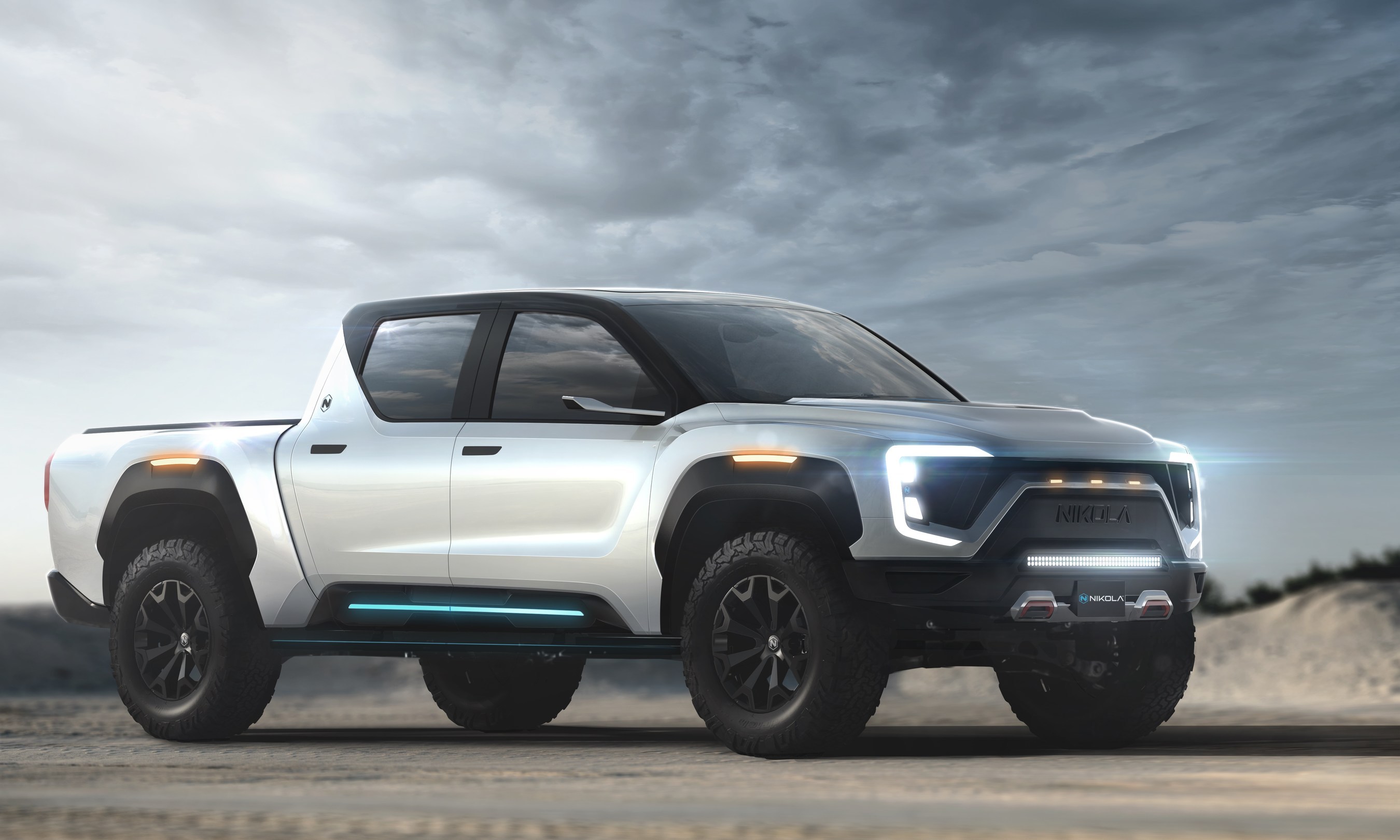 The potential from hydrogen fuel cells is quite promising and can become one of the defining renewable energy solutions in the future. Water and heat are the only emissions from the fuel cell vehicles making it an environmental friendly vehicle, especially compared to greenhouse gases emitting combustion engines.
Experts believe that the hydrogen and fuel cell technology can transform the global supply chain completely. The application of FCVs in distribution process, especially in forklifts and material handling equipment would lead to lower operating costs. The predictions of global hydrogen fuel cell vehicle market is estimated to reach at a whopping $42.03 billion by 2020 from $651.9 million in 2018.
According to Euisun Chung, Executive Vice Chairman of Hyundai Motor Group, "With the potential for application across multiple industries, we firmly believe that hydrogen fuel cells are necessary for a sustainable future." He said this while announcing partnership with the U.S. Department of Energy (DOE) and its support of the DOE Hydrogen and Fuel Cells Program.
But, for FCEVs to actually become the breakthrough technology, a huge network of hydrogen stations is necessary. In an email reply to Smart Market News, Karin Hallstan, Head of Corporate Communications and PR, Scania CV AB said, "Irrespective of whether we talk about bio fuels, battery electric or fuel cell electric there is a challenge with regards to fueling/charging-infrastructure and access to renewable energy is a challenge and an area where action needs to be taken now." They work with heavy commercial FCVs where their weigh 27 tonnes + cargo and can drive 400-500 km.
Governments globally are seen taking efforts to solve this, but experts are not sure if that will be enough. While announcing the Hyundai partnership, Under Secretary of Energy Mark W. Menezes stated that, "We are pleased to partner with Hyundai to help advance fuel cell and hydrogen technologies and ensure our nation's sustainable transportation future." In June this year, the International Energy Association (IEA) in its hydrogen report precipitated partnerships with American, European and Japanese national energy agencies for hydrogen fuel technologies. China also announced plans to promote construction of fueling stations for fuel cell cars.
According to Saikat Mazumdar, Analyst at The Insight Partners, Europe has a better infrastructure of Hydrogen Fuelling Stations which in turn is further going to aid the FCV growth in the region. He also predicts that Europe will have a higher adoption of FCV as compared to the rest of the World, due to the presence of OEMs such as Volkswagen, PSA, FCA, BMW and Volvo.
Unlike Electric cars that take hours for full charge, Fuel-cell needs a refill at a hydrogen station like typical gas stations. They have a higher range between 312 to 380 miles, whereas electric vehicles range under 250 miles.
So, if the governments are taking their efforts and the technology is as great as it sounds, then why it isn't a big thing already? Mazumdar says, "The first and foremost restraint of an FCV vehicle is safety. FCV vehicle contains hydrogen – which is a highly flammable chemical element which tends to explode in contact with the atmosphere as it contains oxygen." He also added that FCV are less durable as compared to gasoline and hybrid counterparts as FCV tends to function irrationally in some temperature and humidity ranges. He believes that the current FCV technology available, cannot be considered to be the future of FCVs.
FCVs also need a competitive pricing. The retail price an FCV today is around $60,000, which is $20,000 more than a basic EV. Mazumdar adds, "Fuel cell technology is expensive as compared to internal combustion engine (ICE) and the electric vehicle. Proper hydrogen refueling infrastructure and lower Total Cost of Ownership (TCO) is still a dream of the future. With electric vehicles gaining traction at a much faster pace along with infrastructure development, it is impossible for FCV to take over EV in the future till 2030."
As FCV is a budding technology, it tends to be expensive as it is still quite new and unique. The low production size of these vehicles also makes it impossible for prices to be competitive. Some automakers are planning to increase the production. Toyota has increased its production capabilities by 10 times to bring down the price of its Mirai. Nikola Corporation has also launch of the Nikola Badger- an electric pickup truck. During the launch, Mark Russell, president of Nikola Corporation said, "The program will help drive down the cost of the fuel-cell components on our semi-truck while accelerating the hydrogen station rollout."
Though there are issues, but experts are quite positive that FCVs become a requirement in the future. Hallstan concludes, "Today, vehicles with a combustion engine can be powered by biodiesel, biogas or bioethanol. That is why both renewable biofuels and different kinds of electrification, including hydrogen powered electric vehicles will be needed."